MP: Woman doctor resigns as Doctors Protection Act not invoked on her complaint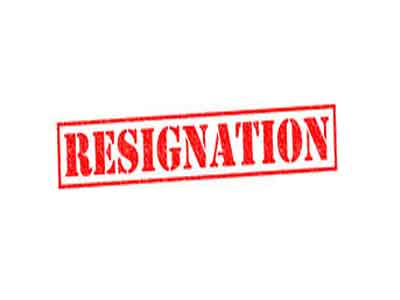 Jabalpur: A woman doctor, posted with a government hospital here, today reportedly resigned after alleging that her complaint of some influential politicians abusing and misbehaving with her went unheeded.
PTI reports that the doctor's resignation letter, as yet unverified, has gone viral on social media along with claims that she is the relative of a former Madhya Pradesh chief minister.
 In the resignation letter being attributed to her, the doctor has stated that she was resigning as provisions of the Doctors Protection Act were not invoked in her case. The concerned doctor was posted as posted as a medical officer at the district hospital in Jabalpur. The incident that finally led to her resignation took place on February 5 when Relatives of a child had an argument with her after she asked them to take the patient to a specialist after preliminary treatment.
Indian Express quotes her resignation letter as stating," "I have been repeatedly abused by local BJP leaders' volunteers at workplace and at Omti Police Station by 10 local gundas."


"After hearing and tolerating all this nonsense, I cannot see any ray of hope. I belong to a very reputed Congress party. All my family members are deeply hurt. I belong to the family of ex-chief minister of MP. Till date no FIR has been lodged. So kindly accept my resignation letter. I have all proof and evidence about the incident," she said in the letter.


The letter also mentions the abusive language she was allegedly subjected to.
The doctor could not be contacted despite repeated attempts.
Omti police station in-charge Arvind Choube said that the woman doctor had filed a complaint against unidentified persons on February 7.
The police official said that two persons had also lodged complaints against the doctor, adding that all three complaints were being currently probed.
Dr M M Agrawal, chief health and medical officer of the hospital, said he was unaware of the doctor's resignation.
Meanwhile, the Leader of the Opposition in state Assembly, Ajay Singh, claimed that BJP goons were threatening the woman doctor, adding that her resignation was a "slap on the face" of the state government.