MRI facility starts in Tripura government hospital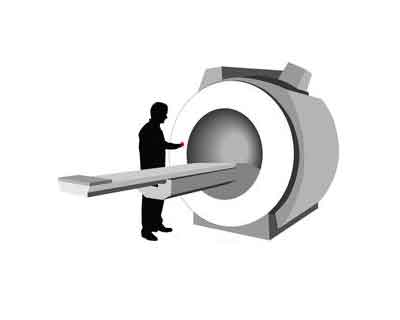 Agartala (Tripura): For better health facility through advanced imaging technique of diagnosis, the Tripura government, for the first time, has started a MRI (magnetic resonance imagining) facility at the Agartala Government Medical College (AGMC) and the Govinda Ballabh Panth (GBP) Hospital.
This is the first government-run MRI facility.
Chief Minister Manik Sarkar inaugurated the MRI scanner installed in the radio-diagnosis unit of the hospital in the presence of Health Minister Badal Chowdhury and other dignitaries on Tuesday. The project costs Rs. 15 crores.
The modern diagnostics of MRI which does not cause any radiation hazard to the patients is expected to not only help in the early detection of diseases like brain stroke, tumours, musculoskeletal injuries etc but also will be helpful for the academic purpose of the medical students.
Sarkar, his cabinet colleagues and health officials reviewed the health facility available in the state after launching 30 ambulances for transporting patients to hospitals or referral hospital especially from and in the remote areas.
Established in 1961 with 250 bed capacity GBP hospital at present has doubled the number of beds along with modern and sophisticated diagnostic and therapeutic facility.
Later in the year 2005 the AGMC was established in the GBP hospital campus with 100 annual MBBS admission capacity. In 2011 post graduate (PG) course started in 10 disciplines with three more disciplines added to it in 2012.