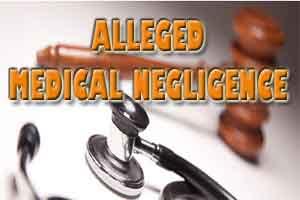 New Delhi: Two Senior Doctors associated with the Hindu Rao Hospital have been placed under suspension after the hospital reported the death of three newborns on Diwali night. The families allege that they lost their children who were born normal, to medical negligence on the part of the doctors.
Two of the three newborn are believed to have lost their lives due to intra-uterine complications, while the third death occurred as a result of the slowing of the heartbeat. One of the families who admitted to having faced two miscarriages earlier, said the mother had conceived after a long wait, reports DNA.
The Medical Superintendent Dr AK Goyal and the Head of Gynecology Department of the hospital, Dr Mala Shukla have been placed under suspension by the North Municipal Corporation Department, after listening to the allegations made by families of the newborn, who met with their deaths.A committee has been constituted to look into whether there was any negligence.
"Further action will be taken based on the committee report," a senior municipal health official told Hindustan times.
"The mother of the third baby had already had two and had conceived using intra-uterine insemination. It was a precious baby. Usually, in such cases, the doctors perform a caesarean section in order to avoid any adverse happening. In this case, however, a c-section was not performed and the junior doctors had to handle the case at night, when there was no one for supervision," an official told HT.
Meanwhile, doctors associated with the hospital have shown their objection to the suspension of senior doctors. DNA reports that the doctors at the hospital called a General Body Meeting (GBM) and threaten to go on strike
"There were two intra-uterine deaths in which a doctor really cannot do much and the other was a stillborn, which is again something not in a doctor's hand. It is sad to know that the MS and HOD had to face the brunt," Dr RR Gautam, President of the MCD consulting doctors' union told DNA.
15 comment(s) on MS, HOD Gynae at Hindu Rao Hospital suspended, Doctors threaten Strike