MSc Graduates demand inclusion in Medical Council Of India Act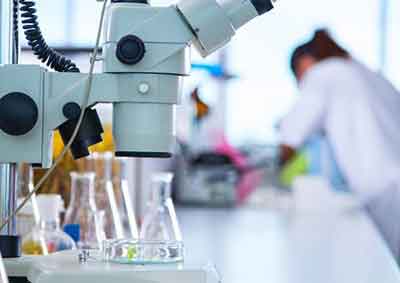 New Delhi: With more and more states moving towards the implementation of the Clinical Establishments Act, a new issue has come to light with regards to its implementation. This time , the issue pertains to MSc graduates of science subjects including Biochemistry, and Microbiology. With the guidelines put forward by the Ministry of health and family welfare, under the ambit of clinical establishments act, these graduates would be removed from the ambit of interpreting and signing diagnostic test reports in Microbiology and Biochemistry, something they claim should not be limited to doctors alone.
"We protest this unjust exclusion and demands that the National Council for Clinical Establishments modifies its guidelines to accommodate medical M.Sc degree (irrespective of Ph.D) as a qualification to interpret and sign diagnostic test reports in Microbiology and Biochemistry. We insist that laboratory practice is not the practice of medicine alone hence it should not be restricted to doctors alone," said Sridhar Rao , president of National M.Sc. Medical Teachers' Association (NMMTA) told Tribune .
Around 100 members of the NMMTA from across the country were seen protesting in the capital, demanding the inclusion of medical M.Sc. degree in the CEA and in the first schedule of the Indian Medical Council Act, 1956 adds Tribune. The association has also written to the Health Minister JP Nadda to consider their demands.
DNA
reports that NMMTA has asserted and claimed that MCI in 2005 had clarified that MSc (Medical Biochemistry) with or without PhD is entitled to independently sign a medical Biochemistry report in a clinical laboratory, and National Accreditation Board for Testing and Calibration Laboratories has recognised MSc degree holders as signatories for laboratory reports. However, the rules under the Clinical Establishments act, demand the presence of a doctor registered/recognized with the state medical council and the Medical council of India
The union government enacted the Clinical Establishments (Registration and Regulation) Act, 2010, to register and regulate all clinical establishments. Subsequently, the National Council for Clinical Establishments was set up and the Clinical Establishments (Central Government) Rules were notified in 2012.
While ten states and six Union Territories, except Delhi, adopted the rules, they are being implemented in Rajasthan and Jharkhand as of now.
"The implementation of these rules in Rajasthan and Jharkhand recently is making post-graduates jittery across the country. There is widespread resentment among Medical M.Sc. post-graduates, whose concern is that hundreds of them will either lose jobs or be demoted to the role of laboratory technicians if the new rules are implemented by all the states. However, the Union Health Ministry is firm on its stand," IANS quotes a statement from the NMMTA.
Medical MSc degree is awarded in the subjects of Anatomy, Biochemistry, Physiology, Pharmacology or Microbiology.