Mumbai: Aarey Hospital to be transferred to BMC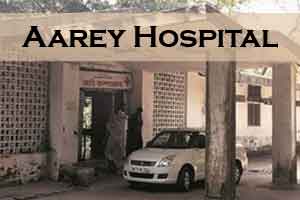 MUMBAI: In order to provide medical facilities and treatment to tribal population in the Aarey colony, the Brihanmumbai Municipal Corporation (BMC) is all set to takeover the Aarey Hospital and quarters.
Aarey Hospital was constructed in 1968 to provide healthcare facilities to around 27 padas in Aarey colony and the tribal population of around 9000. The management of the hospital lied with the state dairy development department. Due to the fund crunch, the hospital has requested several times the Aarey Development Board to provide basic requirements like an examination table, autoclave, cots, mattresses, and stethoscope
The hospital has been a victim of constant negligence reports TOI. In the last decade, the hospital's maternity ward shut down, its operation theatre became non-functional and the slabs in the ceiling have started chipping away.
In 2013,  the government decided to transfer the physical infrastructure to the civic body so that it could provide health services to the tribal population.
Last year, an official of Aarey hospital told Indian Express, "We have written to authorities to transfer the hospital to the state government. They will be able to run a rural hospital here at least."
 TOI now reports that the government has passed a Government Resolution, which was issued on Wednesday BMC stating that the hospital and its quarters spread over 19,320 sq feet will now be handed over to the state revenue department which in turn will transfer the same to the BMC.