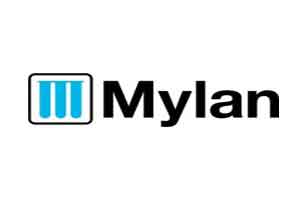 Mumbai, Nov 20 : Pharma major Mylan today said its subsidiary Mylan Laboratories has completed acquisition of Famy Care to create a leading women's healthcare franchise.
"Mylan Laboratories has successfully completed the acquisition of certain women's healthcare businesses, now known as Jai Pharma, which were spun off from Famy Care Ltd," a company statement said here.
The acquisition will bring Mylan a broad women's care portfolio, strong technical capabilities and dedicated hormone manufacturing, which, when combined with Mylan's expansive global commercial footprint and supply chain infrastructure, it added.
Mylan CEO Heather Bresch commented, "In addition to strengthening our women's healthcare offering in North America, we will continue to leverage our powerful commercial platform in Europe, now enhanced through our recent Abbott deal, to serve this important therapeutic area.
The acquisition is expected to be immediately accretive to Mylan's adjusted diluted earnings per share and Mylan's financial leverage is not materially altered as a result of this transaction, it said.
US-based Mylan Inc through its Indian subsidiary Mylan Laboratories Ltd (MLL) has been allowed by the government to pump in a Capital Inflow of Rs 4960 in India. The Foreign Investment Promotion Board (FIPB) cleared a proposal from US based Mylan to acquire certain female health care businesses from Famy Care Ltd.
Based on the recommendations of FIPB meeting held on July 13, 2015, Mylan Laboratories Ltd's proposal for Rs 4,960 crore FDI has been recommended for approval of CCEA, a Finance Ministry statement said.
Famy Care Ltd, a speciality women's health care company with global leadership in generic oral contraceptive products (OCPs) for a total consideration of USD 800 million, as reported by PTI.
The Finance Ministry statement said that Mylan had sought approval on behalf of itself and Jai Pharma Ltd (JPL) for issuance of 17,07,330 equity shares of face value of Rs 10 each by JPL to the existing shareholders of Famy Care (including Orizaba) pursuant to demerger.
MLL will acquire entire shareholding of JPL comprising 17,07,330 equity share of face value of Rs 10 each post the demerger and will also consider an option of issuance of non- convertible debentures to Mylan Luxembourg and or Mylan Group BV Netherlands for an amount up to USD 375 million, it added.
0 comment(s) on Mylan acquires certain businesses from Famy Care