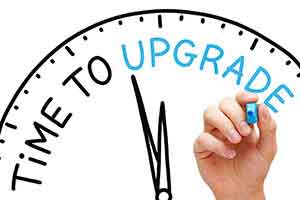 The Department of Medical education is planning to give a facelift to the Mysore Medical College and Research Institute (MMCRI), its hospitals – K.R. Hospital and Cheluvamba Hospital at an estimated cost of Rs 250 crore. PKTB Sanatorium is also likely to be included as a part of the mage plan.
The proposal is still in its nascent stage where a copy of the renovation plan has been submitted to the government for sanction of funds in the state budget.
There is a large portion of the college which has been declared as heritage buildings, yet some of the building requires attention. The K.R. Hospital, a 1,400-bed general hospital, and Cheluvamba Hospital, a 400-bed healthcare facility for women and children, had been declared heritage structures that cannot be demolished or altered.
MMCRI dean and director B. Krishnamurthy told The Hindu that there are over 12 buildings in the campus where K.R. and Cheluvamba hospitals are located. Both hospitals happen to be among the oldest medical institutions in the State. "We have proposed to strengthen the buildings for the future as we cannot build new structures in the campus due to lack of space. As the buildings were built using lime mortar, they need to be re-plastered and given stability to ensure that they stay strong in the years ahead," he said.
Dr. Krishnamurthy has further implied that that initially Rs 150 crore will be allocated to build the superspecialty hospital on campus. In addition, a separate proposal seeking Rs 250 crore for renovation has been submitted to the government now.
As a part of the Master Plan, the college is reported to have submitted a proposal for expansion, including hospitals and new facilities at an estimated cost of Rs 350 crore.
0 comment(s) on Mysore Medical College to get a facelift at Rs 250 crore