NAAT machine installed at MKCG Medical College & Hospital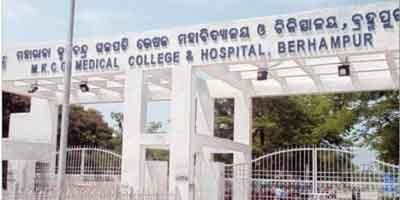 A machine for Nucleic acid amplification test (NAAT) used for testing blood has been installed at MKCG Medical College and Hospital which would benefit patients in a big way.
The NAAT is the latest technology to detect minute viruses in the blood. "This will significantly reduce window periods, resulting in fewer Transfusion Transmitted Infections (TTIs) and safer blood. It will prevent the spread of HIV/AIDS and Hepatitis through blood transfusion," college Principal A K Daandapat said.
At times HIV, hepatitis-B and C virus are not detected during its window period in the Rapid Test and Elisa Test. The window period is the time during which the presence of a virus is difficult to ascertain. For HIV, this period is 20 to 25 weeks, but in NAAT the viruses can be detected within a week of the disease, the principal said.
The installation of NAAT machine at medical college is significant because there are many HIV positive cases in Ganjam district. MLA (Berhampur) R C Chyaupatnaik inaugurated the advanced blood testing facility yesterday.
Though the cost for each test is around Rs 750, Chief Minister Naveen Patnaik has directed that it be conducted free of cost for the benefit of patients, he said.
NAAT facility is available in all three government-run medical colleges in the state and the Capital Hospital in Bhubaneswar.