J P Nadda promises 2.5 Percent of GDP on healthcare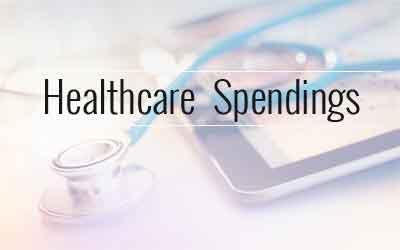 Mumbai: Union minister J P Nadda said the government is striving hard to offer affordable and quality healthcare services to all and committed to raise the spending on healthcare to 2.5 per cent of the GDP in a phased manner.
"The mission of the ministry of health and family welfare is to reform and manage the health sector effectively and efficiently to deliver comprehensive health and family welfare services that are equally distributed, accessible and sustainable for all across the country," the union health minister said.
He was speaking at the diamond jubilee celebration of Family Welfare Training and Research Centre here.
Nadda said the government has announced the National Health Policy 2017 after a gap of 15 years and is committed to increase the spending on healthcare to 2.5 per cent of the GDP in a phased manner.
"The ongoing efforts of the government aim to promote and understand the quality of care and develop innovative solutions to long standing challenges in the health system of the country to align with sustainable development goals and to ensure good health and well-being of the country," he added.
He said that health is an important component of the sustainable development goals and is represented by SDG-3- 'Ensure healthy lives and promote well being for all at all ages'.
The minister said, "The rate of decline of our under five mortality has more than doubled from 3.3 per cent in 1990-2008 to 6.9 per cent in 2008-2014."
About tuberculosis, the minister said, "Our TB incidence has reduced to 2,172 lakh in 2015 compared to 300 lakh in 1990. There is also a reduction in maternal mortality rate, reduction in incidents of malaria and new HIV infections.