Nagpur: AIIMS Granted Approval for Demarcated land in Mouza Dahegaon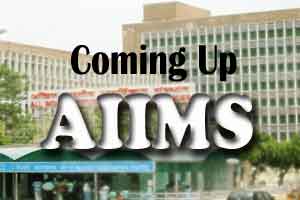 Mumbai: Under the state cabinet proposal to allot lands to various educational institutes, the Union Ministry of Health and Family Welfare has been handed over  150 acres for setting up an  All India Institute of Medical Sciences (AIIMS) in Nagpur. The land has been  provided at a concessional rent for 99 year period ,with an FSI of 1.5. It is located at Mouza Dahegaon in non-SEZ area under Mihan.
As earlier reported by officials, the allotted land to AIIMS  was  under the  control of Maharashtra Airport Development Corporation (MADC) and formal clearance from cabinet was to be granted for the handing over  which has now happened.
As reported by
TOI 
on an earlier occasion, Government appointed nodal officer , AIIMS, Dr Ravi Chauhan had said  that  they had demarcated 150 acres and also set up a boundary using big stones. "As far as state is concerned, we have completed all formalities. Now, it is up to the Union Ministry of Health and Family Welfare to take possession and start construction. We are always there to help them in getting no-objection certificates and any other help," he had stated.
Project AIIMS was announced in  the 2014 budget, and the land allotment   at Mouza Dahegaon had been granted long back. No significant progress took place afterwards with the  project remaining on  paper. The State officials whenever asked about the status in the past two years put the onus of responsibility on the  Union Ministry of Health and Family Welfare for taking  it forward.