Nanavati Super Speciality Hospital hit by blood shortage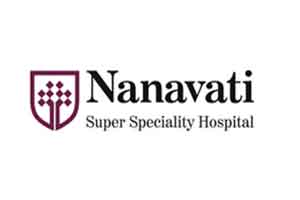 Mumbai: City-based Nanavati Super Speciality Hospital (NSSH) is witnessing a problem of a peculiar kind: an alarming shortage of blood in summer. There has been a 30 to 40 percent drop in blood donors in the summer months of April and May.
Supplies to NSSH blood bank have been hit with regular donors going out of station.
Shortage in blood is generally attributed to school and college holidays extending to up to one to two months and the general practice of people making the best of summer discounts offered by tour operators. Also, visiting friends and relatives happens during the summer period. Compounding the blood demand-supply mismatch is the fact that a large number of crucial surgeries which require large amounts of blood have been scheduled in summer.
"It is a normal trend for donors to abstain from donating blood in summer months. However, this year the situation has attained alarming proportions as only 194 people have donated blood in April, which is  a far lesser number than the usual average turnout of 300 donors," stated Dr. Rinku Bhatia– Head blood bank – Nanavati super speciality Hospital
"The shelf-life of donated blood last a maximum of 42 days. So we need to constantly replenish stocks in our blood banks. This is where we face the problem with dwindling number of blood donors during the summer months," Dr. Rinku B added.
Generally, people plan non-critical surgeries during summer vacations, which further burdens the hospital to keep pace with the blood demand.
"Most prefer surgeries during their vacation period which is summer. So we need more units of blood during that period. Adding to that, only few blood donation camps are happening in summer because of holidays in colleges. That time we are facing shortage of blood," she added.
NSSH has formulated emergency measures to tackle the contingency situation and ensure that there is a round-the-clock buffer stock of blood supplies. The super speciality medical institution has tied up with external blood banks and other hospital's to augment its resources to meet the contingency. The hospital has also updated its list of second-rung donors who would be tapped in case of emergencies to ensure that crucial supply lines are maintained.
Paucity of blood during summer months is a worldwide phenomenon with global health organisations like Red Cross urging summer blood and platelet donations to deal with seasonal shortage.