National Board of Examinations gets a new Governing body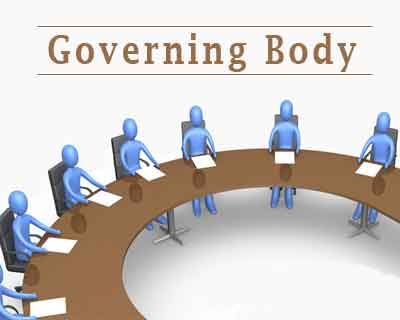 Following a gazette notification, the National Board of Examinations, the apex exam body for PG Medical Education in the country is reported to have constituted a fresh governing body to regulate its functioning. This is a fresh constitution, long pending after the tenure of its previous president Dr Srinath Reddy ended in October, 2014.
What is also peculiar about the board is that probably for the first time, An NBE president is appointed from a non-teaching hospital. It is reported that Dr Abhijat Sheth, Director of Medical Services Apollo Hospital, Ahmedabad has been appointed as the new President of National Board of Examinations. This is quoted by some as a move to bring in more private sector participation in the PG Medical Education of the country.
Currently there are 222 medical colleges in the private sector and 200 in the government sector, but private institutions have very limited presence in postgraduate education. That is something we expect the reconstituted NBE to address on priority basis," said a health ministry official to the 
media
.
Following is the constitution of the Board:-


Dr. Abhijat Sheth,  Director of Medical Services Apollo Hospital, Ahmedabad - President


Dr.(Prof.) Jagdish Prasad  Director General of Health Services - Member


Lt. Gen. Bhushan Kumar Chopra DGAFMS, New Delhi  - Member


Prof. Ved Prakash, Chairman, University Grant Commission, New Delhi - Member


Dr. Jayshree Mehta, President, Medical Council of India, New Delhi.  - Member


Dr. Dibyendu Mazumder ,President, Dental Council of India, New Delhi. - Member


Dr. S. S. Agarwal President, Indian Medical Association, New Delhi.- Member


Dr. Mukund S. Joshi President, National Academy of Medical Sciences, New Delhi. - Member


Sh. Vinay Sheel Oberoi Secretary, Ministry of Human Resource Development, New Delhi. - Member


Smt Vijaya Srivastava  Financial Adviser, Ministry of Health & Family Welfare, New Delhi. - Member


Dr. Vinod K. Paul  Professor and Head, Department of Pediatrics, AIIMS, New Delhi - Member


Dr. Ajay Kumar  Consultant Urological Surgeon, Palm View Hospital, Patna. - Member


Dr. Nikhil Tandon  Professor and Head, Deptt. of Endocrinology & Metabolism, AIIMS, New Delhi. - Member


Prof. Siri Bhagwan Siwach  Chairman, Post Graduate Committee, Medical Council of India, New Delhi.- Member