National Cancer Institute, largest Cancer Hospital in India opens its doors in Haryana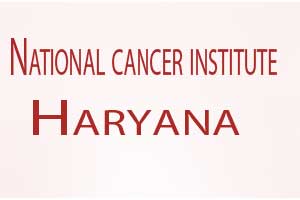 New Delhi:
India's largest cancer hospital, the National Cancer Institute (NCI) in Jhajjar, Haryana was opened for public service on Tuesday. The formal inauguration of the cancer hospital will be held in January next year. The total cost incurred in the hospital is Rs 2,035 crore.
The All India Institute of Medical Sciences (AIIMS), New Delhi, has taken up the project of National Cancer Institute which will be headed by the chief of Institute Rotary Cancer hospital at AIIMS, Dr G.K. Rath.
The sources from AIIMS informed that the new cancer hospital will unload the rush in AIIMS where more than 1000 patients arrive on the daily basis.
The National Cancer Institute has 710 beds where 200 beds will be strictly reserved for cancer patients. The National Cancer Institute will be started in three phases; the first phase will start in January, likely to have 250 available for the public. By December 2019, indoor admissions will see an increase up to 500 beds and for another year, the plan is to make it fully operational.
According to sources, indoor admissions will also be opened from mid-January in a phased manner. The NCI will be a nodal institution for all the cancer-related activities all over the country. It will have its linkages with regional and other cancer institution in the country. The NCI will assist to conduct research in other regional cancer centres. It will also take an initiative to educate people about cancer with the help of advanced pieces of equipment and latest technology. It will provide facilities for training and capacity building. It will act as a centre for the development of human resource in various branches of cancer management. It will evolve the model for cancer control strategies to control and prevent cancer and facilitate early diagnosis and therapy.
The NCI is designed to be a premium institute in the country for cancer as it will carry out basic and applied research in molecular biology, genomics, proteomics, cancer epidemiology, radiation biology, cancer vaccines and many more.
Read Also: National Cancer Institute at Jhajjar gets construction nod from the government