National Deworming Day: Haryana Health Dept to administer Albendazole tablets to 94 lakh children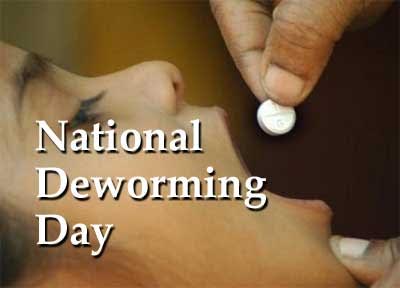 Chandigarh: Haryana Health Department will administer Albendazole tablets to 94 lakh children between the age group of 1-19 years in the state on the National Deworming Day (NDD) on August 8, 2019.
This was informed in National Deworming Day State Steering Committee Meeting held under the chairmanship of Additional Chief Secretary, Health and Family Welfare Department, Mr. Rajeev Arora, here on Thursday.
Mr. Arora said that the State Government has trained about 18,000 teachers and 21,000 anganwadi workers to administer the tablet to children as per guidelines. He said that special emphasis would be laid to ensure high program coverage of children unregistered at Anganwadi centers and out of school children. Camps in urban slums, reaching children at brick-kiln sites, NDD messages dissemination via e-rickshaw are some of the strategies adopted by the state in the upcoming round for increasing reach of out- of school children, he added.
He said that according to the WHO report, consumption of this medicine is safe, beneficial and effective, which has been accepted globally. He said that a total of eight rounds of National Deworming Day have so far been done. This year, organized in August, 35.27 lakh students studying in private schools and 16 lakh out of school children have been targeted. Such children, who will remain uncovered on August 8, will be given medicine on August 20.
Mission Director, National Health Mission, Ms. Amneet P. Kumar said that 79.73 lakh children were covered under National Deworming Day during February 2019 and the number will be further increased in this round. She asked representatives from NYKS, NCC and NSS to undertake awareness generation activities under this program to sensitize people about the harmful effects of worm infestation due to open defecation and to promote healthy habits to keep worm infections under control. She said that side effects from consuming Albendazole are rare and mild. It can include nausea, vomiting, and dizziness, especially in children with high worm loads. Therefore, there is no need to worry, she added.