National Disaster Response Force holds free medical camp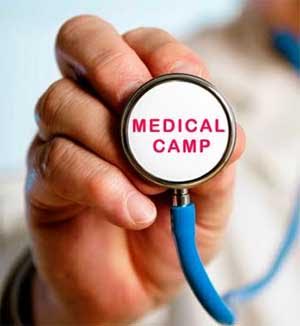 Patna: The National Disaster Response Force (NDRF) organised a free medical camp at Nupur village in rural Patna and distributed free medicines.
The medical camp, held by the ninth battalion of NDRF, was led by Vimal Kumar, according to the senior medical officer of the NDRF.
The team conducted general health check-up of the public and distributed medicines to the needy people that included women, children and old aged population, an NDRF statement said.
Commandant of the ninth battalion of NDRF Vijay Sinha said that NDRF teams have been continuously engaged in conducting community awareness programmes in order to make society disaster resilient.
He said that social safety awareness programmes on disaster management are also being held regularly to train people about natural calamities like earthquake, floods etc.
The ninth battalion of NDRF based at Bihta in Patna district is in-charge of Bihar and Jharkhand.