National Medical Commission Bill will affect future doctors, patients: IMA President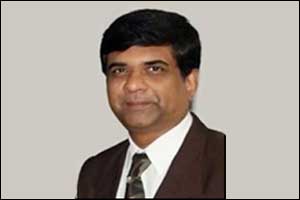 New Delhi: The National Medical Commission (NMC) is going to affect future doctors and patients, said Dr Ravi Wankhedkar, President, Indian Medical Association (IMA).
The National Medical Commission Bill 2017, which seeks to replace and subsume the Medical Council of India (MCI) with a new body, was tabled in the Rajya Sabha. The Lok Sabha has already passed the bill.
"We are opposing the bill for future generations as the presently working doctors are not going to be affected by the National Medical Commission. If the bill comes into existence then the coming generation of doctors and patients will suffer," Dr Wankhedkar said.
He added that not only the composition of the NMC is undemocratic, unrepresentative; it is against the federal polity of the Constitution of India, which envisages a union of states.
"It is undemocratic because there will be hardly any elected representatives. It is the concentration of power with the Central Government appointees with no say for the states. It also encroaches upon the rights of the autonomous state medical councils," the IMA president said.
He also said if the bill came into existence, it would decrease the standards of medical education and increase its cost
"The standards of the medical education whatever they are maintained today will do down. For, first three years there are no restrictions; anyone can just start a medical college and inspection will be done after three years. What is going to happen to students who will be trained in these three years? If the government is serious then it should create an accreditation mechanism," Dr Wankhedkar said.
The IMA had called for a one-day strike against the bill.
Talking about the plans of protest, the IMA president said, "We are already doing hectic lobbying with the opposition parties in the Rajya Sabha to correct the anomalies. Even some of the BJP MPs accept in private discussions that the concerns raised by the IMA are grave and need further discussion."
The National Medical Commission bill also seeks to allow practitioners of Ayurveda, Yoga and Naturopathy, Unani, Siddha and Homoeopathy, to practice modern medicine once they complete a short-term "bridge" course.
Clause 49 of the Bill calls for a joint sitting of the National Medical Commission, the Central Council of Homoeopathy and the Central Council of Indian Medicine at least once a year "to enhance the interface between homoeopathy, Indian Systems of Medicine and modern systems of medicine".
The bill is also aimed at bringing reforms in the medical education sector which has been under scrutiny for corruption and unethical practices.