NCDRC reiterates No Cure is Not a Negligence principal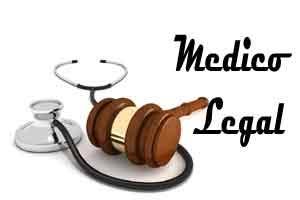 "No Cure is Not a Negligence" .. "A professional deserves total protection"
Yet Again, the National Consumer Commission has come to the rescue of Doctors in its recent judgment in the case of OXFORD HOSPITAL (P) LTD. & ANR.V/s. K.K. MITTAL
Brief Facts ;
1. The Hospital approached the national commission against the order of Punjab State Consumer Disputes Redressal Commission order which affirmed the District Forum's order of Rs.2 lakhs compensation to be paid to the complainant.
2. The Complainant, a C.A. by profession alleged that he underwent unsuccessful micro-distectomy operation.
He further alleged that he was continuously suffering from backache even after said operation, he went to another Doctor and after investigation and MRI etc., it was revealed that there were some lapses occurred during first surgery and he had to underwent resurgery for treating regrowth of ligament and hence the Complaint for Rs.5 lakhs.., which was partly allowed to the tune of Rs. 2 Lakhs.
Held by national Commission :
1. After going through the record and arguments and literature, it observed that the patient started having pain in lower back, radiates to both lower limbs which is most common after such surgery and the patient's consent was also taken properly by explaining all such would be after effects. The informed consent that was signed at the time of the surgery clearly stated


"We have also been told that the patient can require operation again and it may happen that the patient may not derive any benefit by the treatment, but we still are willing to get our patient operated and the hospital or its staff will not be responsible for any loss caused due to this."


Preoperatively and post operatively there was no motor deficit.
2. It was also observed after thoughtful consideration and perusal of medical record and literature that the micro-distectomy success rate is limited.
Thus merely success rate is minimum, it cannot be attributed to Negligence. It is settled principle that, "No Cure is Not a Negligence".
The doctor should not be punished for, if anything goes wrong
3. It is a matter of common knowledge that after happening of some unfortunate event, there is a marked tendency to look for a human factor to blame for an untoward event, a tendency which is closely linked with the desire to punish.
Things have gone wrong and, therefore, somebody must be found to answer for it. A professional deserves total protection (Kusum Sharma V/s. Batra Hospital - AIR 2010 SC 1050 )
This judgment is a sigh of relief for Doctors..The Medical science is called as incomplete science and it has its own limitations.
This needs to explain to patients and their relatives and no Sun and Moon promises can be made... Again proper informed consent came to the rescue of doctors !!
Thanks and Regards
Adv. Rohit Erande
Pune.