NEET MDS 2017: Exclusive Discussion with Dr. Bipin Batra, Executive Director, NBE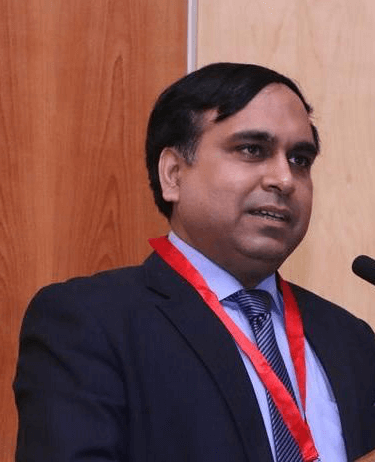 For all those who are waiting for any updates on NEET MDS 2017, the exam will be held between 30
th
 November – 3
th
 December 2016. Official announcement regarding the same is likely come out tomorrow on the website of NBE.
Meanwhile, In an exclusive interview with Medical Dialogues team, Dr Bipin Batra, Executive Director NBE, the exam conducting body of NEET MDS 2017 answered all the questions on NEET MDS 2017 examination. Here are the important excerpts.
NOTE- Following information is about NEET MDS 2017. If you are looking for NEET PG 2017, please click HERE
Q1. Who shall conduct the NEET-MDS 2017?
National Board of Examinations is the prescribed authority for conduct of NEET-MDS for entrance to MDS Courses in terms of Section 10 of the Dentists Act, 1948 as amended in 2016.
Q2. How many test centres have been engaged for NEET-MDS?
NEET-MDS shall be held in 86 test centers at 41 cities.
Q3. What is the scheme of NEET-MDS?
NEET- MDS shall be held as a Computer Based Test and shall comprise of 240 Multiple Choice Questions from the BDS curriculum followed at dental colleges in India duly prescribed as per the Graduate Dental Education Regulation notified by Dental Council of India with prior approval of the Ministry of Health & Family Welfare, Government of India.
Q4. What is the scope of NEET-
 MDS
?
NEET-MDS 2017 shall be the single eligibility cum entrance examination namely 'National Eligibility-cum-Entrance Test for admission to Postgraduate Dental Courses' for the academic session 2017-2018 which will include the following:


All India 50% quota seats for MDS courses (all states except Andhra Pradesh, Jammu & Kashmir and Telangana) 


State quota seats for MDS courses for all States/Union territories of India (including the states of Andhra Pradesh, Jammu & Kashmir and Telangana) 


MDS Diploma courses at all Private Dental Colleges, Institutions & Universities all across the country 


MDS courses at Armed Forces Medical Services Institutions.


Q5 What is the official website for NEET-
 MDS
?
The website for NEET- MDS (
www.nbe.edu.in
) shall be available with effect from 24/09/2016 and online registration for the NEET- MDS shall commence from 0700hrs on 26/09/2016 till 31/10/2016 (23:59hrs).
The entire procedure for registration and application for the examination is online.
Q6. What are the important dates for NEET-
 MDS
?
Important Dates for NEET- MDS shall be as follows:
Online Registration   :        26
th
 September – 31
st
 October 2016
Testing Window                :        30
th
 November – 3
th
 December 2016
Declaration of Result         :        On or before 15
th
 January 2017
Q7.What is the subject wise distribution of questions for NEET MDS 2017?
| | | |
| --- | --- | --- |
| Sno | Subject | Subject wise weightage in NEET-MDS (in no.) |
| 1 | General Anatomy including embryology and histology | 14 |
| 2 | General human physiology and biochemistry | 14 |
| 3 | Dental Anatomy embryology and oral histology | 14 |
| 4 | General pathology and microbiology | 14 |
| 5 | General and Dental pharmacology and therapeutics | 14 |
| 6 | Dental materials | 14 |
| 7 | General Medicine | 14 |
| 8 | General Surgery | 14 |
| 9 | Oral Pathology and Oral microbiology | 15 |
| 10 | Oral medicine and radiology | 15 |
| 11 | Pedodontics and preventive dentistry | 14 |
| 12 | Orthodontics and dentofacial orthopaedics | 14 |
| 13 | Periodontology | 14 |
| 14 | Prosthodontics and crown and bridge | 14 |
| 15 | Conservative dentistry and endodoctics | 14 |
| 16 | Oral and maxillofacial surgery | 14 |
| 17 | Public health dentistry | 14 |
| | Grand Total | 260 |
Note: the syllabus of the above topics shall be as per the latest regulations for BDS courses notified by the Dental Council of India with prior approval of the Govt. of India. For the latest syllabus and other details please refer www.dciindia.org.in
Q7. What is the candidate support for NEET-
 MDS
?
A toll free number 1800 11 1700 and E-mail support is available is available for candidates with effect from 26/09/2017.
Q8. Which all institutions are exempted from National Eligibility-cum-Entrance Test- MDS?
The following Dental institution is not covered by centralized admissions for MDS seats through NEET-MDS for 2017 session:


AIIMS, New Delhi


Q9. What about Counseling for BDS Diploma seats?
The counseling in respect of 50% All India quota seats shall be conducted by Medical Counseling Committee constituted by Ministry of Health & Family Welfare, Government of India (
www.mcc.nic.in
) Whereas the counseling for MDS seats owned and/or controlled by State governments, candidate(s) may approach the concerned Department of medical education /University notified by the respective State Government.
We have attempted to provide the relevant information at the NEET-MDS website as so available with National Board of Examinations for counseling of seats and admission procedure to be adopted by private medical colleges /institutes / deemed universities.
The details may be obtained from the respective institute /deemed university and the website of Dental Council of India
Q10. Whether there will be any negative marking?
There will be no negative marking for the NEET-MDS.
Q11. What's your advice for the Aspiring Candidates?
Have faith in your abilities, learning, knowledge and skills.Don't let your fears or unknown anxiety a reason for others to lead you.Plan and organize your time to cover the syllabus and practice.No one knows better than you about your best abilities.
We are happy to help for your interface with NBE.
NOTE: Above information is about NEET MDS 2017. If you are looking for NEET PG 2017, please click on the following link