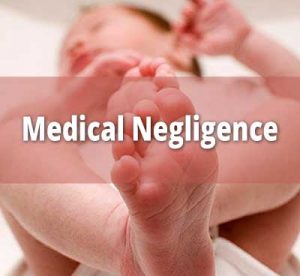 Bhubaneswar: The Odisha Human Rights Commission (OHRC) has directed a gynaecologist and an assistant surgeon to pay Rs 3 lakh as compensation for gravely neglecting a woman's critical condition after she delivered a stillborn baby.
The doctors, Dr Utkal Naik, Obstetrics and Gynaecology Specialist and Dr Nanda Kishore Naik, the Assistant Surgeon attached to District Headquarters Hospital of Sonepur district, were accused of being negligent during the treatment of a pregnant patient, Rintanjali.
According to the petition filed by, Kshyamanidhi Sahu, his wife, Rintanjali was admitted to the hospital on May 22, 2016, after she experienced labour contractions. She gave birth to a stillborn and started bleeding profusely post delivery.
It has been alleged that instead of attending the patient, who was clearly critical at that time, the doctors allegedly instructed the staff nurse, Mishra, to attend to her in the absence of the specialist doctor, reports Orissa Post.
The petitioner further alleged that the staff nurse forcibly detached the placenta and shifted her to the general ward even though she was profusely bleeding. Even the surgery specialist, who was on night duty, did not take the bleeding seriously. Later, when her condition deteriorated, the nurse called Dr Naik, but by the time he reached the hospital, the patient's condition had become worse, which led to her demise at 2.45 pm.
Subsequently, the family of the patient lodged a complaint with the commission alleging negligence by the doctors on duty. In respect of the complaint, the Commission initiated an inquiry which revealed that the heartbeat of the fetus was found missing when the doctors examined her during the time of her admission into the hospital.
On this, the Chief District Medical Officer (CDMO) pointed out to the commission, "Disseminated intravascular coagulation occurs when a dead fetus remains inside the womb for some time."
On account of the information, the commission found Dr Naik negligent in administering proper treatment despite finding that the fetus was dead inside the patient's womb.
After careful perusal of all the responses by the concerned parties, the OHRC's Acting Chairperson Justice B K Mishra observed,
"When the patient was in crisis and was having profuse vaginal bleeding, she was not immediately attended to by the doctors on duty and the patient was left in charge of the staff nurse."
In conclusion, the justice directed the Commissioner-cum-Secretary, the Health and Family Welfare department and the CDMO, Sonepur to pay the amount of Rs 3 lakh to her husband within two months from the receipt of the order. The said compensation amount will be realized from the salary of these doctors.
Apart from the compensation, the state government has been directed to initiate action against the two negligent doctors for their grave negligence in performing their duty that caused the death of Ritanjali.
1 comment(s) on Negligence, Apathy: Odisha Human Rights Commission slams Gynaecologist, Surgeon, directs Rs 3 lakh Compensation