Nepal Medical Association to shut all health services, excluding emergency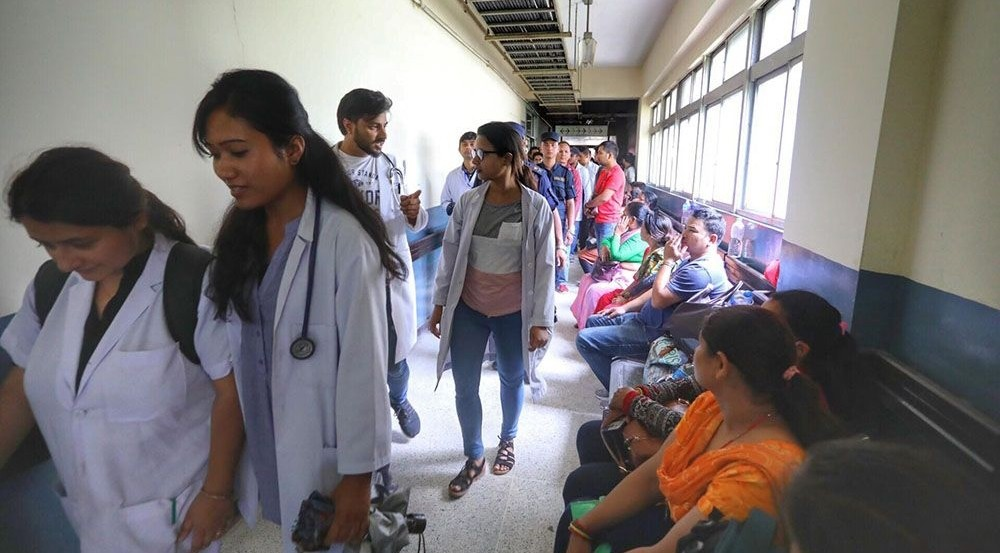 Hospital services would be shut indefinitely nationwide if the government continued to ignore their call, NMA said in a statement
Kathmandu: Nepal Medical Association (NMA) has announced to halt all hospital services, except for emergency care, across the country on Thursday, in solidarity with demands put forth by activist Dr Govinda KC for medical education reform in Nepal.
NMA has also appealed to all medical professionals in Kathmandu Valley to join a protest at Maitighar Mandala to mount pressure on the government, a report in Nepal daily the Kathmandu Post said.
Dr KC has been staging a hunger strike in Jumla for the past 19 days pressing the government to come up with a law honouring the recommendations of the task force led by Kedar Bhakta Mathema, a former vice-chancellor of Tribhuvan University. However, the government has presented a bill on medical education omitting the major recommendations.
NMA Chair Muktiram Shrestha said hospital services would be shut indefinitely nationwide if the government continued to ignore their call, NMA said in a statement.