A rare case of hypercalcemia induced by high doses of Vitamin D, finds study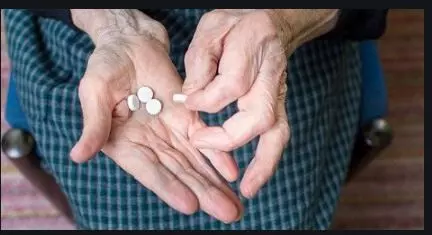 In a recent research paper, researchers have put forth a case of hypervitaminosis D-induced altered mental status where diagnosis was delayed and additional invasive testing was performed due to an assumption regarding phosphatemia.

The interesting findings have been published in Clinical Nephrology Case Studies.
Hypercalcemia is broadly divided into parathyroid hormone (PTH)-mediated, vitamin D-mediated, and non-humoral etiologies . Classic symptoms of hypercalcemia include altered mental status, constipation, shortened QT interval, muscle weakness, nephrolithiasis, and renal failure . Hypervitaminosis D is an uncommon cause of hypercalcemia, but the use of vitamin D supplementation has expanded and case reports of supplemental vitamin D induced hypercalcemia have become more frequent.
In the recent report, researchers reported a 64-year-old man with a history of chronic obstructive pulmonary disease and ethanol abuse use presented to the emergency department with altered mentation.
Physical exam revealed bilateral upper extremity tremors and obtundation. Lab investigations confirmed hypercalcemia with appropriately suppressed iPTH and low PTHrP resulted in an evaluation for hypervitaminosis D. The patient had an elevated vitamin D 25OHD and normal calcitriol revealing the ultimate diagnosis to be hypervitaminosis D.
Initial management consisted of volume expansion with 3 L normal saline without improvement in mentation. Calcitonin was given on hospital day 2 and zoledronic acid was given on hospital day 3, but hypercalcemia persisted. Further labwork returned with intact parathyroid hormone (iPTH) 17 pg/mL (18 – 80 pg/mL), parathyroid hormone related peptide (PTHrP) 9 pg/mL (pg/mL 14 – 27), serum protein electrophoresis (SPEP) and immunofixation (IFE) without evidence of monoclonal protein, κ light chains 85.4 mg/L (3.3 – 19.4 mg/L), λ light chains 40.8 mg/L (5.7 – 26.3 mg/L), and β-2 microglobulin 3.75 mg/L (0.97 – 2.64 mg/L). The elevation of κ/λ ratio in the setting of a normal glomerular filtration rate prompted evaluation for a monoclonal gammopathy.
The patient remained agitated and confused for the first 10 days of hospitalization, but mentation improved thereafter with calcium normalizing after 18 days.
"This case highlights the importance of having a broad differential for hypercalcemia. We recommend that hypervitaminosis D be considered in patients with hypercalcemia and low PTH regardless of phosphorus level."wrote the research team.
For the full article follow the link: : 10.5414/CNCS110414
Primary source: Clinical Nephrology
Source : Clinical Nephrology Case Studies