Single dose SARSCoV-2 vaccine not adequate for dialysis patients:CMAJ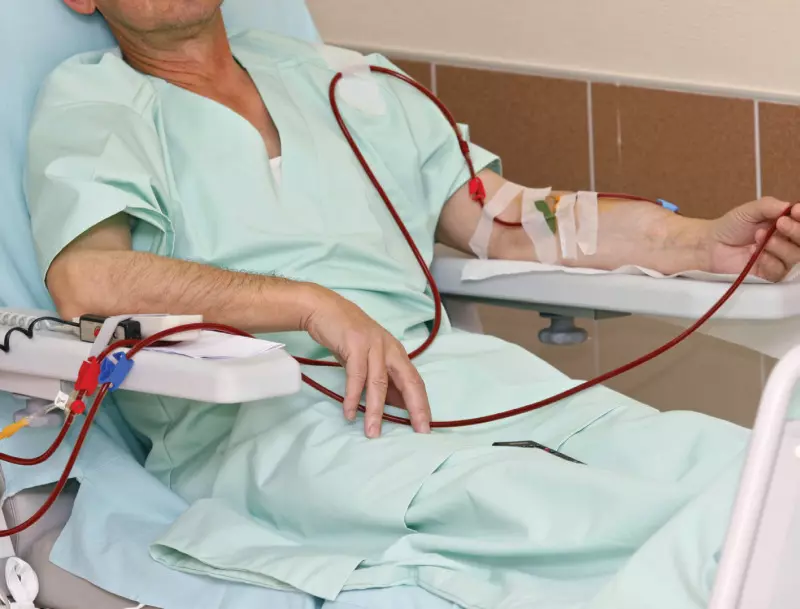 In a recent development, new research in Canadian Medical Association Journal has shown that most hemodialysis patients do not develop adequate antibodies after their first dose of SARSCoV-2 vaccine.

"We advise that the second dose of the BNT162b2 [Pfizer] vaccine be administered to patients receiving hemodialysis at the recommended 3-week time interval, and that rigorous SARS-CoV-2 infection prevention and control measures be continued in hemodialysis units until vaccine efficacy is known," elaborates Dr. Rita Suri, a nephrologist at the Research Institute of the McGill University Health Centre, Montreal, Quebec, with coauthors.
Patients receiving hemodialysis are especially vulnerable to COVID-19 as they must leave their homes three times a week for dialysis at a health care facility, and case fatality rates are 20%–30%, which is 10 times higher than in the general population.
The study included 154 patients receiving hemodialysis in Quebec (135 without and 19 with prior SARS-CoV-2 infection), 40 healthy volunteers (20 without and 20 with prior SARS-CoV2 infection) and convalescent plasma from 16 dialysis patients who survived COVID-19. Researchers measured antibody levels in the participants and found dialysis patients who were never previously exposed to COVID-19 had lower antibody levels than participants in the two control groups, even up to 8 weeks later.
Data analysis revealed that –
Antibodies were undetectable in 57% of patients receiving hemodialysis. Of the 154 patients receiving dialysis, 4 developed COVID-19 after vaccination.
"Patients receiving hemodialysis who did not respond at 4 weeks remained nonresponders at 8 weeks, which is an argument against the possibility of a delayed response in these individuals.
Older patients and those on immunosuppression had even lower seroconversion rates, but even younger patients not on immunosuppression had a significantly lower seropositivity rate than controls," write the authors. How well dialysis patients respond to the second dose of vaccine is being studied.
"Our results suggest that 1 dose of the BNT162b2 vaccine is insuficient to elicit a robust humoral immune response in most patients receiving hemodialysis who have never been previously exposed to SARS-CoV-2, casting doubt on whether a single dose is efective in this population. In contrast to healthy individuals in whom the second dose can probably be safely delayed,20 the same is likely not true for most patients receiving hemodialysis."the team concluded.
For full article follow the link: 10.1503/cmaj.210673
Primary source: Canadian Medical Association Journal
Source : Canadian Medical Association Journal