Verinurad and febuxostat combo intensively lowers urates and reduces Albuminuria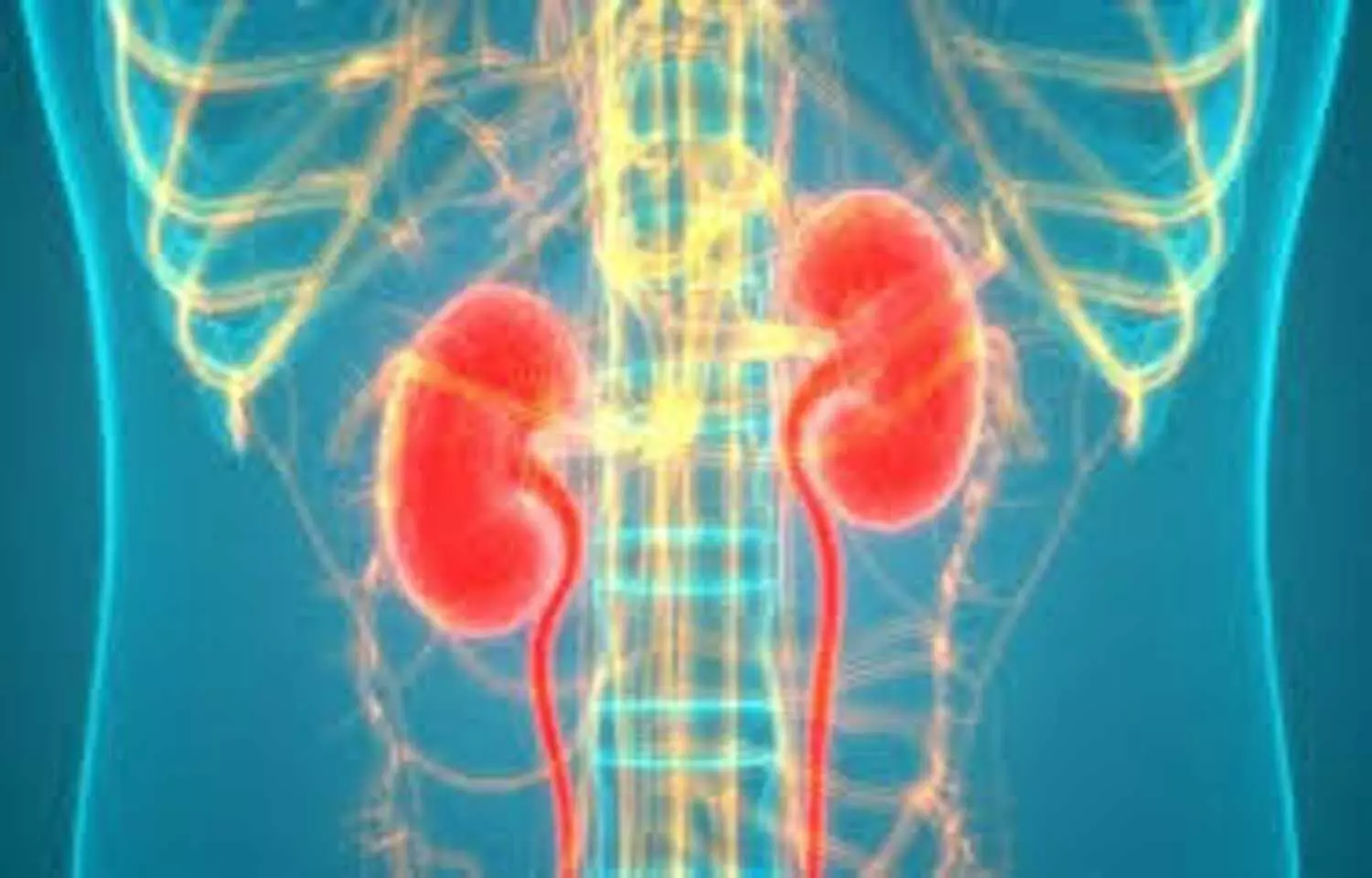 Researchers have found in a new study that Intensive urate lowering by Verinurad and febuxostat combination is linked to reduced urine albumin excretion.
Hyperuricemia has been implicated in the development and progression of chronic kidney disease (CKD).
People with chronic kidney disease and type 2 diabetes are at risk for deteriorating kidney function and progressive chronic kidney disease (CKD).Loss of albumin into the urine is an early marker of kidney damage and is associated with further deterioration.Albuminuria is the earliest clinical signal of kidney disease in diabetic nephropathy and strategies that reduce albuminuria, such as RAS inhibition, are standard of care.
Verinurad is a novel, potent, specific urate reabsorption inhibitor. Researchers evaluated the effects of intensive urate-lowering therapy with verinurad combined with the xanthine oxidase (XO) inhibitor febuxostat on albuminuria in patients with hyperuricemia and type 2 diabetes mellitus (T2DM).
This proof-of-concept study showed that treatment with verinurad 9 mg plus febuxostat 80 mg once daily reduced albuminuria in patients with T2DM and hyperuricemia receiving standard-of-care renoprotective treatment and optimal antihypertensive therapy.
This was a multicenter, prospective, randomized, double-blind, parallel-group, placebo-controlled trial in hyperuricemic patients with T2DM and albuminuria on standard-of-care treatment (NCT03118739). The primary objective was to assess the effect of verinurad and febuxostat on albuminuria. Secondary objectives included evaluation of kidney function, CV health, and assessment of metabolic effects.
In this study, the combination of verinurad and febuxostat, drugs that reduce uric acid using different mechanisms, led to greater reductions in the amount of albumin in the urine and uric acid in the blood than did placebo. The treatment was generally well-tolerated, with nausea and dizziness the most common adverse events seen after verinurad and febuxostat treatment.This novel approach might confer additional benefits to patients with T2DM beyond the use of existing renoprotective strategies.
While verinurad and febuxostat may help to protect kidneys against further decline in people with CKD and type 2 diabetes, definitive assessment of their impact on preservation of kidney function awaits larger clinical studies.
https://www.ajkd.org/article/S0272-6386(20)31072-6/fulltext#secsectitle0130
Source : American Journal of Kidney Diseases