Belsomra an effective option for delirium prevention, Finds study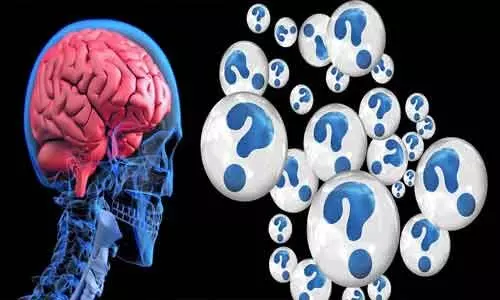 Belsomra effective for preventing delirium, according to results of a retrospective cohort study published in the Journal of Clinical Psychiatry.

Delirium is a clinical syndrome of acute cerebral dysfunction characterized by three cardinal features: fluctuating mental status, inattention, and altered level of consciousness or disorganized thinking. Delirium develops with changes in environmental and physical conditions, with a prevalence of 3–56% among hospitalized patients.
"Some randomized studies have reported that suvorexant, which is prescribed for insomnia, is effective in preventing delirium," Muneto Izuhara, MD, MSc, of the department of psychiatry at Shimane University in Japan, and colleagues wrote. "Hatta [and colleagues] reported its efficacy in both ICU and acute care settings, and Azuma [and colleagues] demonstrated its efficacy in the ICU. However, a network meta-analysis failed to show a preventive effect of suvorexant for delirium because of a lack of conclusive evidence."
The researchers in the present study sought to determine Belsomra (suvorexant, Merck) effects on delirium prevention in real-world settings. A total of 699 patients were analyzed, of whom 84 were suvorexant users and 615 were nonusers, who were admitted to the intensive care unit of a single academic hospital and stayed for at least 72 hours. An attending physician prescribed suvorexant for insomnia as part of everyday clinical practice.
Izuhara and colleagues conducted Cox proportional hazards regression analysis, adjusted for delirium-related covariates, on delirium-free survival for suvorexant users. Analyses included data of patients who were evaluated via the Confusion Assessment Method for the Intensive Care Unit, which was used to identify the presence of delirium at least twice per day throughout the ICU stay.
The following findings were observed-
delirium was noted in 214 patients, and its prevalence was significantly lower among suvorexant users vs. nonusers at 17.9% and 32.4%, respectively.
delirium among suvorexant users was associated with a significantly lower hazard ratio (HR = 0.472; 95% CI, 0.268-0.832) vs. non-users.
Trazodone also exhibited a preventive effect on delirium (HR = 0.345; 95% CI, 0.149-0.802).
Based on the outcomes, "The current study revealed that suvorexant prevents delirium in real-world settings," Izuhara and colleagues wrote. "A large, multicenter study is required to raise the quality of the intensive care system."
Source : Journal of Clinical Psychiatry