Celecoxib Oral Solution Relieves Migraine Pain and Improves Other Symptoms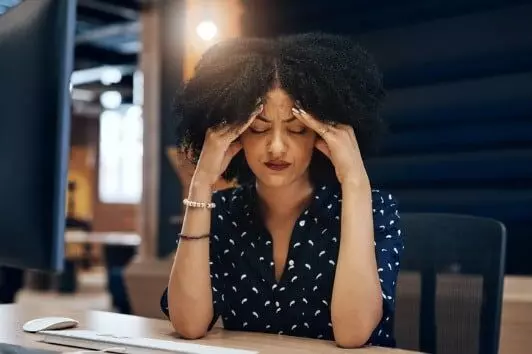 Nonsteroidal anti-inflammatory drugs (NSAIDs) are effective and widely used for migraine, but gastrointestinal tolerability and safety limit usage by many patients. In a study, researchers have found that celecoxib oral solution is superior to placebo for pain freedom and freedom from the most bothersome symptom when patients treat a migraine attack of any baseline pain intensity. The study findings were published in the Journal of Pain Research on January 16, 2021.

In a previous 2-period, randomized, controlled study, Dr Sagar Munjal and his team evaluated the effect of DFN-15—an oral, ready-made liquid solution of selective cyclo-oxygenase-2 inhibitor celecoxib and placebo for the acute treatment of a moderate-severe migraine attack. In the first treatment period, they found that DFN-15 was superior to placebo on the co-primary efficacy endpoints of pain freedom and other bothersome symptoms. Therefore, they conducted a second treatment period on the same patients by re-randomization and reported the findings.
In the first treatment period, the researchers included a total of 531 adult patients with at least a 1-year history of migraine, including 2 to 8 attacks and no more than 14 headache days per month. The patients were randomly assigned to double-blind trial treatment of attacks of moderate or severe pain with DFN-15,120 mg or placebo. For this present analysis, the researchers re-randomized the 491 patients to either DFN-15 (n=243) or placebo (n=248) to manage an attack of any baseline pain intensity (mild, moderate, or severe). Co-primary efficacy endpoints specified for the first attack were not specified for the second attack.
Key findings of the study were:
At baseline, the researchers noted that pain intensity was mild in 17.2% (n=85) of patients, moderate in 58.4% (n=288) of patients, and severe in 22.9% (n=113) of patients.
After 2 hours post-dose, they found that the DFN-15 was superior to placebo for freedom from pain (46.2% vs 31.1%) and the most bothersome symptom (63.4%vs 50.0%).
They reported a total of 35 Treatment-emergent adverse events (TEAEs), among which 6.1% is from the DFN-15 group and 8% from the placebo group.
They noted that the study drug-related TEAEs occurred in 5.1% of patients (DFN-15: 4.5% vs placebo 5.6%). The most common adverse events reported were nausea (1%) and dysgeusia (0.8%).
They reported no serious TEAEs, severe TEAEs, or TEAEs leading to study drug termination.
The authors concluded, "DFN-15 was significantly superior to placebo on multiple efficacy endpoints, including 2-hour freedom from pain and the MBS, as well as headache relief and functional disability. Safety and tolerability results were predictable and similar to placebo."
For further information:
DOI: https://doi.org/10.2147/JPR.S287571
Source :  Journal of Pain Research