Plasma exchange therapy emerges as novel treatment for alzheimer's, claims study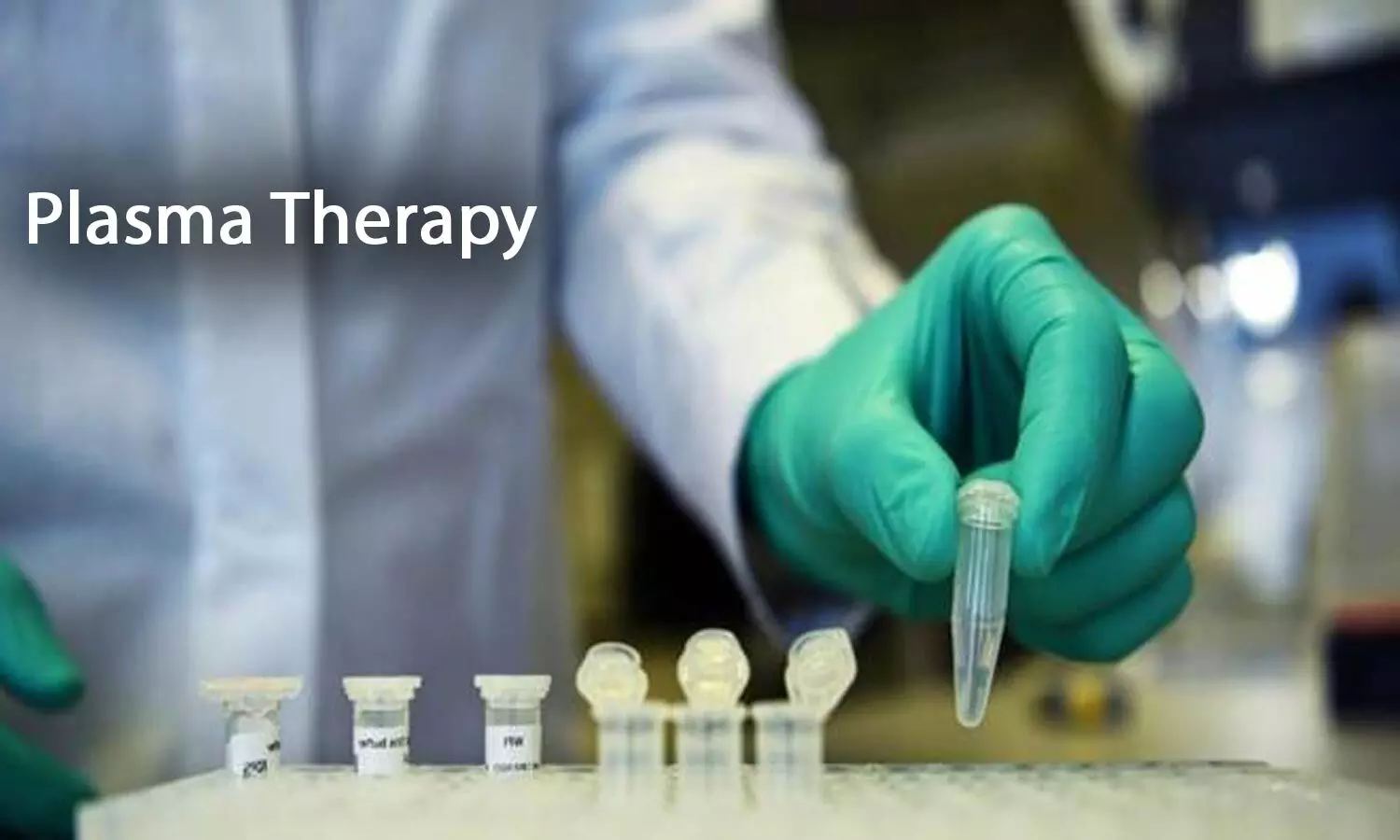 New research suggests that plasma exchange (PE) with albumin replacement may be an effective modality for slowing down symptoms of Alzheimer's disease (AD).The findings of research have been published in the journal of Frontiers in Neurology.

Plasma exchange treatments, which have been available for several decades, are used to treat a range of neurologic, immunologic, and metabolic disorders. The treatment involves plasmapheresis, whereby plasma is separated from blood cells (red blood cells, white blood cells, platelets, etc) and toxic substances are removed. The albumin in plasma, to which plasma A beta is bound, is replaced with a fresh commercial albumin product made from plasma from healthy donors.
Alzheimer Management by Albumin Replacement ("AMBAR") study was a phase IIb trial in the United States and a phase III trial in Europe extending over a period of 14 months
In the AMBAR study ,researchers included 496 patients (men and women aged 55-85 years) with probable Alzheimer's disease dementia who were enrolled at 41 sites in Spain and the United States. All were diagnosed with mild or moderate Alzheimer's disease. Then, they were randomly assigned the participants to four groups; one group received placebo, and each of the other three treatment groups received different doses of albumin and intravenous immunoglobulin (IVIg) replacement.
The results brought forth some key facts-
Treatment groups averaged 50 to 75% less worsening of ADAS-Cog scores and 42 to 70% less worsening of ADCS-ADL scores than control subjects.
AMBER treated patients declined, on average, 66% less than control subjects based on ADAS-Cog scores (p = 0.06) and 52% less based on ADCS-ADL scores (p = 0.03).
Analyses of changes from baseline to endpoint in patients with moderate AD found 61% less disease progression, based on both ADAS-Cog and ADCS-ADL scores, than sham-treated moderate AD patients (p = 0.05 for ADAS-Cog, 0.002 for ADCS-ADL).
Although some slowing of disease progression was also found in the treated patients with mild AD, a similar pattern was unexpectedly seen for sham-treated mild AD patients.
The researchers were of the opinion that among the mechanisms that could have contributed to AMBAR's slowing of disease progression are reductions in neurotoxic Aβ species, tau pathology, neuroinflammation, oxidative stress, microcirculatory deficits, and neurotoxic auto-antibodies.
Authors concluded that the results from AMBAR are encouraging, in contrast to the other approaches that have been tried to slow AD's progression. They also suggested further relevant studies to optimize the protocols.
For details log on to: https://doi.org/10.3389/fneur.2020.00459
Source : Frontiers in Neurology