New Delhi: 52 year old Orthopaedic Surgeon Honey trapped into losing Rs 40 lakh, 3 arrested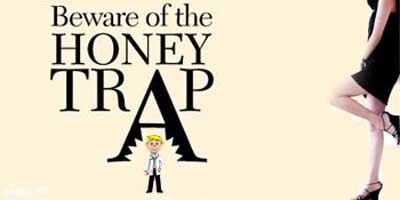 New Delhi: Three persons, including a woman, were arrested for  honey-trapping a doctor through Facebook and duping him of Rs 40 lakh.
In his complaint, the doctor, an orthopaedic surgeon with a prestigious hospital, said he had received a friend request on Facebook from one Sandra Cage and was in regular touch with her since October last year. She expressed her desire to visit India in November, the police said.
On November 20, she called him and said that she has arrived at Mumbai airport and was being held up by the immigration as she was carrying an unauthorized amount of 3.5 lakh pounds, they said.
She told the doctor that she was required to pay Rs 45,000 as the penalty and the doctor transferred the amount in her account.
She again called him and said Rs 70,000 more had to be paid to the Income Tax department and assured him of returning the whole amount once she reaches Delhi on November 21. The doctor complied again, the police said.
On November 21, she called him saying that her mother was sick for which she has to go back to the UK but somebody from the UK Embassy would return him the money, they said.
On December 3, 2017, a man, posing as one Jacob, came to the doctor's house with a coffee and said it contains 3.5 lakh pound that belongs to Cage. He then took out a liquid and cleaned stamp marks from three currency notes.
After some time, the man said the bottle was broken, and another one has to be arranged. Jacob then went away saying that he would try to arrange the solution the from UK Embassy, the police said.
The next day, Jacob asked the doctor to transfer Rs 4.5 lakh for the solution and the victim did so. The next day, Jacob again asked for Rs 30 lakh more to buy the solution and told him that the earlier amount was for registration, they said.
The doctor again gave the amount, but when Jacob did not return, he opened the coffer only to find that all the currency notes were fake, the police said.
Following a police complaint at Farsh Bazar police station, one of the accused, Oluwole Celestine was arrested from Vasant Kunj and his accomplice Kelechi Kenneth from a rented house at Safdarjung Enclave, on January 22, Deputy Commissioner of Police (Shahdara) Nupur Prasad said, adding the woman was arrested.