New Delhi: AAP Government promises end to Inspector Raj in health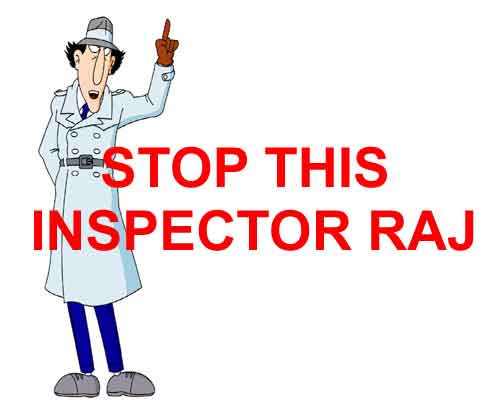 New Delhi: A delegation of doctors and hospital owners, led by the Delhi Medical Association President, Dr Ajay Lekhi, met with the Health minister of the Capital, Shri Satyendra Jain, asking his intervention to end the growing inspector raj in healthcare in the capital. Two issues were highlighted in this meeting.

The first issue pertained to the renewal of registrations of Nursing Homes in the capital, under the Nursing Home Registrations Act and Rules, which specify that all nursing homes have to apply for renewal every three years. This process includes a mandatory inspection, which in the past has led to a high degree of corruption not only on the part of the the inspection, but also on the part of procuring the 70-odd licenses which are necessary for renewal purposes.

DMA apprised the minister, who understood the issue and agreed with the doctors. The minister concluded that policy changes will be made to incorporate the fact that if there are no major changes, either in the structure or in the set-up of the hospital/nursing home, then hospitals from now on will have a REVOLVING REGISTRATION, that is, registration by depositing of fees without having the mandatory inspection related documentation every three years.

The second issue pertained to the increasing harassment that hospitals face on account of legalities of the Environment Act.  Apparently, There is a severe confusion regarding the requirement of hospitals to have STP plant as the act says upto 50 beds don't require an STP, while contradictorily saying 50 and above require STP. Dr Ajay Lekhi, DMA President Pointed out that because of this 50 becomes an ambigious figure and clarity is needed on this regard. Dr Lekhi also pointed out to the minister that occupancy in hospitals is generally 50-60% and thus this number of bedded hospital requiring STP be increased. Moreover, that the requirement of STP plant arises in those healthcare facilities which are located in areas where the sewage is not Centrally Treated. Since the capital has got more than 31 centrally sewage treatment plant , many of them are working under capacity, the insistance of STP plants in hospitals is illegal, irrational and leading sheer waste of money and hospital efforts. This has also led to high degree of corruption by Environment officers.

The minister has promised to look into this matter, and  increase the legislation to have a requirement of STP plant for 100+ bedded hospital . The minister also promised to help medical professionals by removing the inspector raj and ongoing corruption on the healthcare of the capital.

Delhi Medical Association has expressed positive hope towards this removal of inspector raj. Speaking to Medical Dialogues, Dr Lekhi said," We are thankful to minister for a positive attitude,and hope that these licensing procedures are simplified in the future to put an end to the inspector raj in the capital."