New Delhi: AIIMS Junior Resident Doctor found dead under mysterious circumstances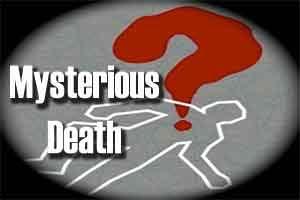 New Delhi: A 26-year-old Junior Resident Doctor who was doing his MD degree at AIIMS was found dead under mysterious condition in his rented flat at Hauz Khas in South Delhi with police suspecting the death due to overdose of an injection. It is being speculated that the doctors who has done his MBBS from Madurai and has recently joined AIIMS for MD in internal Medicine had injected himself with an overdose of potassium Chloride.
Sarvanan Ganeshan, who had taken admission for his MD degree at AIIMS 10 days back, was today found dead at his flat at Gautam Nagar of Hauz at around 9.30 am.
It is believed he died around 6 am but the exact time and cause of his death will be revealed after receiving the post mortem report, said a senior police officer.
Earlier, a similar case from All India Institute of Medical Sciences (AIIMS) has been reported, where, A 34-year-old junior resident doctor was found dead in his hostel room, hospital authorities said. According to the officials, Kunal Gupta was pursuing his post graduation in AIIMS medicine department and was staying in the junior resident hostel in Masjid Moth area near the hospital.
Read also: 
Junior doctor found dead at AIIMS