New Delhi: AIIMS to procure machinery, equipment worth Rs 250 crore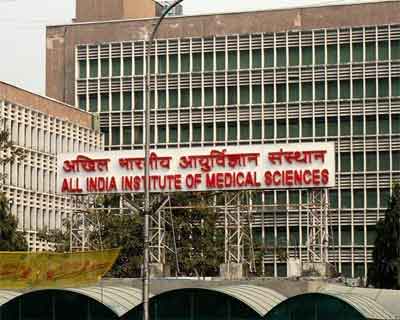 New Delhi: All India Institute of Medical Sciences (AIIMS) will procure machinery and equipment worth Rs 250 crore in the financial year 2016-17, a statement said.
According to the premier hospital, the expenditure incurred till September this year stands at Rs 75 crore, and it has processed over 300 tenders for procurement.
It also said that till date nearly 100 tenders have been finalised.
"The institute's main hospital and the departments have been allocated Rs 100 crore and the centres have been allocated Rs 150 crore," said the statement from the hospital.
"The pace of procurement of machinery and equipment in 2016-17 is on prescribed timeline and all efforts will be made to fully utilise allocated budgets to ensure high quality patient care and clinical research."
Among the major equipment being procured is Plaque Brachytherapy for the treatment of Retino Blastoma and Adaptive Optics Retinal Camera System for examination at cellular level of photo receptor cells of retina.
"Four Flow Cytometers, DNA sequencing systems and 1.5 Tesla MRI Scanner, Modular Pre-Fabricated operation theatre with various services for orthopaedics, Gait and Movement Analysis Lab system will also be procured," it said.
"The AIIMS will also be seeking consideration for procurement of Rs 729 crore for National Cancer Institute, Rs 220 crore for the Mother and Child Block and Rs 202 crore for the Surgical Block. These procurements will be undertaken once the government approvals are received."