New Delhi: Attendants bite doctor in a mob attack at LHMC, doctors call flash strike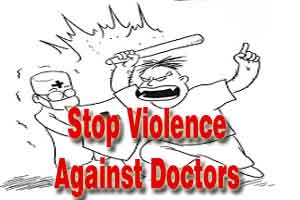 In a bizarre fit of rage, one of the assailants bit a resident doctor on duty, while others were attempting to attack them with rods
New Delhi: While the Medical organisations are preparing a white paper on violence against doctors and creating awareness across all stakeholders on the issue across the capital, reports of instances of doctors being beaten up at government facilities keep pouring in on almost a daily basis.
The new instance of violence has been reported from Lady Harding Medical College/ Kalawati Hospital, where a mob of around 20-30 people attacked three resident doctors on duty and destroyed hospital property. The mob attack came after a three year old child was brought to the hospital in critical condition with ?encephalitis . The patient was in  critical condition when admitted to the hospital, and the doctors on duty duly explained the situation to the family. Unfortunately, despite all efforts, the patient did not survive.
Soon after the death of the patient, a mob of 20-30 people came to the hospital premises, armed with rods and attacked the doctors on duty. Seeing the mob, the security guards ran away, and fearing for their lives the three resident doctors on duty ran and locked themselves in the Doctors Duty Room. However, the mod broke the door of the duty room and bashed the doctors. In a bizzare fit of rage, one of the assailants bit a resident doctor on duty, while others were attempting to attack them with rods.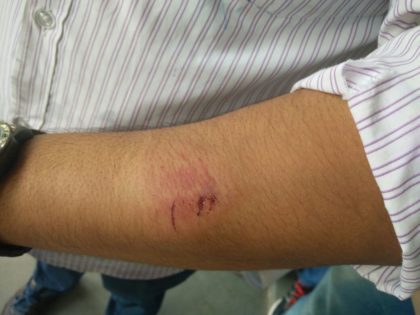 " It is clear that the mob was vindictive and attacked the doctors with an intent to kill. Despite repeated assurances of the government, neither the CCTV cameras were working, nor was there sufficient security for doctors, " informed Dr Ravinder Chauhan, General Secretary FORDA and resident doctor at the institution.
The RDA engaged in a meeting with the Medical Superintendent, the guards, as well as the police for filing an FIR on the incident .Meanwhile around 1,200 resident doctors associated with the Medical College and the associated hospital went on a flash strike to protest doctors getting beaten by the relatives of a patient. It is reported that none of the services including emergency have been operational since then.