................................ Advertisement ................................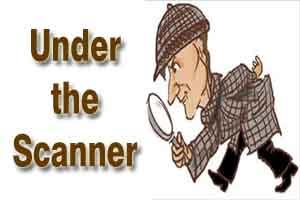 Delhi:  The Department of cardiothoracic and vascular surgery (CTVS) of G B Pant Hospital has been alleged for providing preferential treatment to specific patients.
With a complaint being filed by a patient against one of the biggest super specialty hospitals in Delhi, the hospital is now scanner, so much so that a report has to now submitted to the legislative assemble. The complainant went to the health department alleging doctors providing favours while selective patients.
The hospital is one of busiest super-specialty setups in the capital providing treatment to 3 lakh patients in its outpatient department every year. In the 714-bed hospital, the annual number of patients in general and private wards is 15,000.
According to one of the senior officials in the department, they received many complaints against the hospital earlier after which a panel was set up to keep a view on department's functioning.
The Delhi Minister, Imran Husaain too alleged that a patient was charged for a surgery in the CTVS department, which is free of cost in all government hospitals.  Even the committee formed to investigate the matter had found gross irregularities in the functioning of the department.
................................ Advertisement ................................
When the Indian Express talked to the senior doctors, one of them told that, "In 2016, the head of department had also raised suspicion over some doctors giving preference to a few patients."
One of the sources explained the same complaint was forwarded to the L-G, who has suggested issuing a showcause notice to the officials involved. The issue will be raised in the next Delhi Assembly session, and also asked the health department to submit its reply at the earliest.
Confirming the further probe on the matter, Dr Kirti Bhushan, Director General of Health Services (DGHS), Delhi government told the Indian Express, "We have been asked to submit a report before the next Assembly session. We have sent the complaint to the hospital, asking them to respond to the allegations. Once they do, we will carry out further probe and submit our reply."
Another official informed that the inquiry is under-process. A notice is already issued notice to the concerned officials. The panel which prepared the report has asked the Health Secretary to take action against the alleged doctors.
Shagufta Joined Medical Dialogues has been associated as Editor for Education Medical Dialogues since the year 2018.  She is a graduate from Delhi University. She can be contacted at editorial@medicaldialogues.in Contact no. 011-43720751
................................ Advertisement ................................
0 comment(s) on New Delhi: CTVS department of GB Pant hospital under scanner for preferential treatment, favouritism