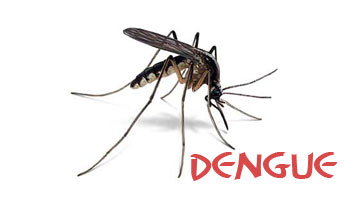 NEW DELHI: It seems that the dengue season in the capital has begun a bit early this year, with reports coming parts of the city. While generally, the disease comes around the rainy season beginning the month of June, this year, reports of the disease have started coming from the month of march only. With fears of Zika virus roaming around the country, a disease, which is spread by the same carrier, aedes aegyptia, it also means that the government has upped its preventive as well as curative efforts beforehand.
A case of dengue has been reported from Okhla area of the national capital, an official said today.
"A child aged between 5-6 years from Ekhan locality of Okhla was diagnosed with dengue and is being treated at AIIMS (All India Institute of Medical Sciences)," South Delhi Municipal Corporation (SDMC) spokesperson Mukesh Yadav told IANS. Earlier, even in the month of March SDMC had confirmed two dengue postive cases
Mr Yadav said the SDMC has taken measures to create awareness about the mosquito-borne disease that claimed 60 lives in the city last year, as per data from the health ministry.
In 2015, as many as 15,867 cases of dengue were reported in the national capital.
TOI reports that Health minister Satyendar Jain recently held a meeting with health officials to assess the action plan to check the spread of dengue.
0 comment(s) on New Delhi: Dengue season begins early