................................ Advertisement ................................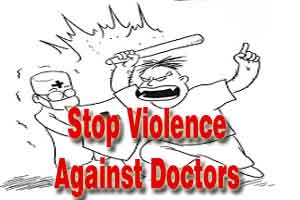 New Delhi: Different forms of Celebrations were seen in the capital yesterday, as the medical fraternity observed the Doctors Day on 1st July 2016. While the doctors were commonly seen organizing blood donation camps and having free OPDs, throughout different parts of the capital, what gathers special mention is the candle march organised by Resident Doctors at AIIMS. Despite the pouring rain, resident doctors of the hospital, supported by doctors from other government hospitals were seen marching together around the AIIMS campus to highlight the growing concern of "Violence against Doctors."
" RDA AIIMS marking this doctors day as Zero Tolerance Day to violence against doctors Assault on Doctors is day by day increasing, and majority of times this is the result of lack of availability of proper infrastructure at government hospitals. Poor Doctors, despite their best intentions to treat the patients, become the scapegoat to their wrath and get beaten up in the process. It is of utmost importance that the government pays attention to this issue at the earliest," said Dr Vijay, RDA President AIIMS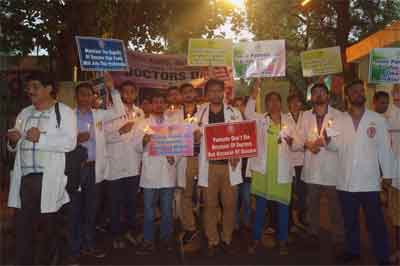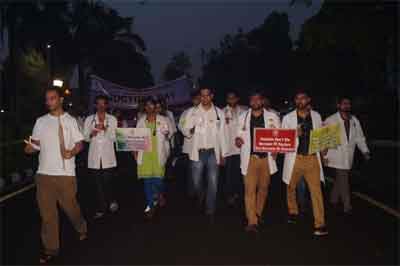 Meanwhile, FORDA organised a Hawan to highlight the issues faced by the young medical professionals today.
"For the ongoing injustices towards Doctors we FORDA organised a Hawan this year. Even after so many years since independence the condition of Doctors is very pathetic. In various places the resident Doctors are doing more than 80 hours of duty and violence and abusive language have become a common occurrence now-a-days.  There is a lack of job opportunities and salary is less than 20,000/- per month.  In the current unfavourable circumstances Doctors take drastic steps. To bring change in the present pathetic situation we are doing a Hawan for our Doctor fraternity and praying to God to sort out our difficulties and that God may hear our prayers and bring about a change in our current situation, " said Dr Pankaj Solanki, President FORDA
................................ Advertisement ................................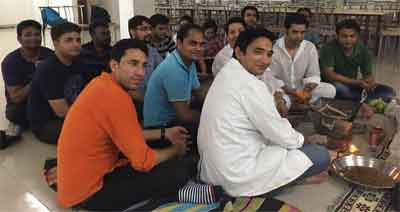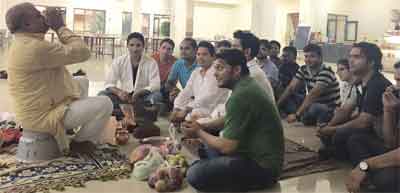 Meghna A Singhania is the founder and Editor-in-Chief at Medical Dialogues. An Economics graduate from Delhi University and a post graduate from London School of Economics and Political Science, her key research interest lies in health economics, and policy making in health and medical sector in the country.
She can be contacted at meghna@medicaldialogues.in.
Contact no. 011-43720751
................................ Advertisement ................................
0 comment(s) on New Delhi: Doctors day marked as Zero Tolerance Day for capital resident doctors