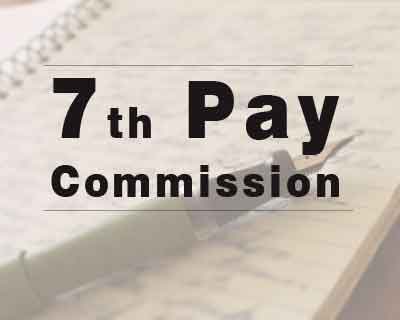 New Delhi: Representatives of both senior doctors  (JACSDO) as well as resident doctors ( FORDA) met with the finance minister, Shri Arun Jaitley last evening, highlighting the issues that the government doctors throughout the country are facing with the 7th Pay commission recommendations. This came in light of the news that the Implementation Committee Report for 7th pay commission (with undisclosed content) had been submitted on 18th June, 2016.
Doctors pointed out to the finance Minister, the legal nature of the Non Practising Allowance and why lawfully it is to be treated as a part of basic pay, as opposed to the current recommendations of treating it as a separate allowance. Dr Rajiv Sood, later pointed out to Medical Dialogues, " Under the ambit of law and as per a Supreme court judgement, NPA is treated as a special element of basic pay itself . It is neither a separate allowance nor a special allowance, which are separated from the basic pay. This is why in the previous pay commission, it was treated as a part of basic pay. This is the dejure and defacto situation."
" We explained to the hon'ble minister, the great error that the 7th pay commission recommendations are making, by treating NPA separately," Dr Sood added
The doctors also informed the minister, using various illustrations, how the final pay for doctors is being relatively reduced by 7th pay commission, whether compared to other services, or simply seen in the face of rising inflation.
After listening to all the demands, the minister is reported to have assured the doctors that their representation shall be directed to Secretary Expenditure for re-evaluation.He also assured, if any concern still remains pending in the matter of NPA (and other issues), it shall be scruitinised and considered by forthcoming 'Anomalies Committee' which shall be appointed hereafter.
The representation of the doctors included Dr Rajeev Sood(JACSDO); Dr Raman Khanna (JACSDO);Dr Shabarish Dharampal(JACSDO);Dr Pankaj Solanki (FORDA) as well as Dr DS Meena (FORDA)
7 comment(s) on New Delhi: Doctors meet Finance Minister on 7th Pay Commission