New Delhi: Kidney Racket Busted, Batra Hospital under lens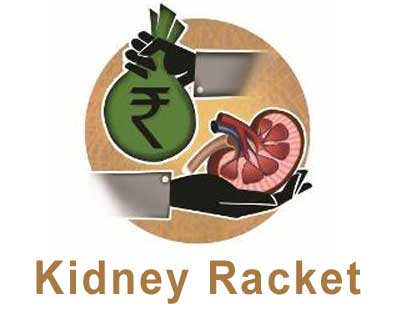 New Delhi: The Delhi Police have arrested four persons, including a woman, for their alleged involvement in the illegal sale and purchase of kidneys, with the help of a Rajasthan resident who has been in search of his missing friend.
Police claimed that they were part of a racket operating in many hospitals across several states as well as the national capital.
After it was revealed that the gang operated in a prominent private hospital in Delhi, the Aam Aadmi Party (AAP) government sought a report from the hospital. However, in a statement, the hospital has said that all renal transplants are carried out fairly and has denied any wrongdoing.
The hospital authorities said that they would fully cooperate with the police in the probe.
Police said the gang members targeted helpless families looking for kidney donors, and charged a huge amount of money with the promise that they would complete necessary documentation and formalities for a smooth transplant.
Joint Commissioner of Police (Crime) Praveer Ranjan said the arrests were made after a trap was laid through the Rajasthan resident.
Giving details, he said that 23-year-old Jaideep Sharma, hailing from Sikar in Rajasthan, had googled about how one could earn money by donating kidney after his friend Rajesh had mentioned about it.
Following his search, Jaideep had received a call from a person, who introduced himself as Imtiaz, in September last year, but the matter did not move forward.
Soon after, Rajesh disappeared. And Jaideep decided to find out what had happened to him.
Later, Imtiaz introduced Jaideep to Arun Das. Das then put Jaideep in touch with Jayant Sahoo, who used to interact with him regularly using a fake name, Rahul.
Initially Jaideep had quoted a huge amount to donate a kidney, but the deal was later finalised at Rs four lakh and he was called to Delhi.
On April 13 this year, Jaideep met Delhi Police's crime branch officials, along with a news channel reporter, to expose the racket.
Jaideep was given spy devices and what followed was 40 days of recording and surveillance.
He was kept by the accused at a place in Hauz Rani, along with other potential donors.
Jaideep later met a woman, Sulekha Panda, who used to apprise the prospective donors about the tests they would have to undergo and the treatment ahead.
She held a series of meetings with Jaideep at various places like Select Citywalk Mall, Ambience Mall, etc.
Jaideep also met the family of the person, who was supposed to receive a kidney from him. The family of the recipient belonged to Andhra Pradesh and Jaideep was given a new identity by the accused so that he could be passed off as a relative. His look was also given a "makeover".
Fake IDs like Aadhaar card and voter card, in the name of Polepeddy Snayna Podma Phani Kumar, were prepared for Jaideep.
He was then taken to Batra Hospital in Delhi where his documents were submitted and he appeared before an Internal Committee of Doctors for a screening.
Jaideep had been given the list of questions along with the answers before the screening test, and despite giving wrong answers to some questions, his case was approved.
This has led police to suspect that some doctors might also be involved and they were likely to be called for questioning, police sources said.
Despite provision that a donor should undergo tests at the hospital where the transplant is happening, Jaideep was made to undergo the tests at a diagnostic centre in Saket.
After all the processes, the kidney transplant was scheduled for yesterday.
But, police arrested Sahoo (32), Panda (27), Anuj Patra (33) and Birju Paswan (45), and the transplant plan was cancelled.
Patra used to take care of the donors and Paswan was involved in preparing fake documents relating to the process, police said.
Police are also questioning the recipient's family whether they were aware about how the documents were forged.
They had been charged Rs 30 lakh for the procedure, police said.
It has been learnt that the recipient, a man in his 60s, was on dialysis for the last couple of years. His son is diabetic and couldn't donate his kidney because it could have resulted in complications.
Police said others involved in the racket would be arrested soon.
In a statement, Batra Hospital said that it "conducts all renal transplants fairly and under strict supervision".
The statement said that all related and unrelated transplants are vetted by a committee and all the guidelines are followed. The proceedings of the committee are recorded.
"There is no involvement of the hospital in any wrongdoing. The hospital has and will fully co operate with the police and earnestly assist in finding out the culprit," the statement read.
Whereabouts of Rajesh was not immediately known. Efforts were on to trace him, police said.