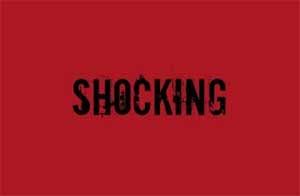 New Delhi: The family of a 32-year-old man has filed a complaint against the Rao Tula Ram (RTR) Hospital and its staff alleging that the staff of this hospital in thrashed him to death.
The hospital is located in southwest Delhi's Jaffarpur Kalan.
Family members of the deceased alleged that Rao Tula Ram (RTR) Hospital staff beat the victim to death after he objected to the line of treatment given to his physically challenged wife, who was admitted in the hospital.
According to news agency PTI, Sonu had gone to the hospital on Sunday with his wife, where he had some quarrel with the hospital staff.
 The wife of the patient alleged,"My husband was not satisfied with my treatment at the hospital and he told that to the doctors present there. They, in turn, shouted at him and dragged him to another room that was adjacent to the one where I was admitted and beat him to death."
Meanwhile, the hospital authorities have denied all the allegations. Medical Superintendent, RTR Hospital, Sangeeta Basu told Times Now "We have checked the CCTV footage, and there was no episode of any kind of assault, as alleged by the family."
"Sonu had first come to our hospital on February 11, when his wife had been brought by a police personnel after she had consumed some unknown poison. In the evening, he again came to the hospital drunk and started shouting," Basu claimed.
"We treated her and she was discharged. At 2 am, the wife then brought Sonu to the RTR Hospital, saying he was having pain in the stomach," Basu said. He further said that at around 12 noon on February 12, after examining him, "we referred him to the DDU Hospital, and he was sent in a conscious state, in an ambulance".
The Delhi Police said that they have received a complaint from the family, but not yet registered a case. "We will take a call after the post-mortem report is out," a police officer said.
0 comment(s) on New Delhi: Patient alleges Hospital staff thrashed her husband to death