New Delhi: PC-PNDT Authorities launch documentary Khanak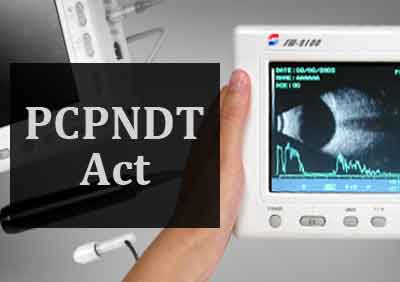 The PC – PNDT cell under District Appropriate Authority North West Organized a workshop at Maharaja Agarsen Institute of Technology on 22.02.2017 to create awareness on Pre-Conception Pre-Natal Diagnostic Techniques (PC-PNDT) Act for Government and Private Stake holders.
District Appropriate Authority / District Magistrate, Sh. C. Uday Kumar was seen speaking on length about Provisions of the Act and need for stringent provisions keeping in view dwindling sex ratio in the state. He also praised the Haryana government for taking strict steps to improve the sex ratio by conducting Decoy Operations.
Sub divisional Magistrate Rohini Sh. Santosh Kumar spoke on improving the inspections so that the culprits may be caught and action can be taken, there by curbing the practice of Sex Determination and improving Sex Ratio.
Chairman, State Appropriate Authority Delhi Dr. J.P. Kapoor apprised the gathering about the declining sex ratio and importance to Save Girl Child.The Workshop was attended by Radiologist/ Ultrasonologist and Gynecologist from various Ultrasound centres apart from Senior Medical officers and Medical officers from various Health Centres in the District North West.
Documentary "KHANAK" Prepared by PC-PNDT Cell North west was presented showcasing the working system of PC-PNDT Cell, importance to Save Girl Child and creating awareness about Beti Bachao Beti Padao.
[embed]https://www.youtube.com/watch?v=q6jLpoAWA8I[/embed]
Assistant Public Prosecutor District Court Rohini Sh. Basant Singh said that ultrasound centres should strictly adhere to the Provision of the Act to save them from Legal Action due to violations.
State Programme officer Dr. Satyajit Kumar apprised participants about the need for keeping records of patients undergoing ultrasound scans so as to ensure that the safety of each and every fetus.
Ms. Tina, Data Assistant, PC-PNDT Act, North West District apprised regarding Online Form F.
District Nodal Officer Dr Sunita Verma concluded the workshop summarizing the Ultrasonologist about Do's and Don'ts to be followed by the registered centres and also apprised them that centres having CT/ MRI/ B-SCAN/ Veterinary Clinic having ultrasound machine/ IVF / ART Centres also need to be registered under PC-PNDT Act and were also requested to disseminate the message.