New Delhi: PNDT raid at Ultrasound Clinic in Jungpura, Machine sealed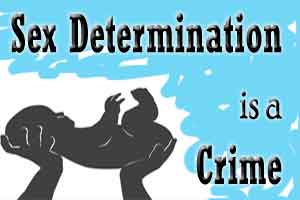 New Delhi: A joint raid was conducted on Saturday by the Delhi PC-PNDT officials along with their counterparts from Sonipat, in New Delhi's Jangpura Area. The sting operation came after authorities received a tip-off about sex determination being performed at the family clinic  in Jungpura ,New Delhi owned by radiologist Dr Charu Kohli.

The officials sent a decoy pregnant patient to the clinic and it is reported that ultrasound for sex determination was performed on her by one nurse assistant Santosh. Interstate officials reached on the spot and caught the assistant red handed and also recovered Rs 8800 in marked notes from him. The ultrasound machine at the centre has been sealed. There was a MBBS sonologist present in the premises, who has also been booked by the PNDT officials.

Dr Sajyajit Kumar, Nodal PC-PNDT officer, New Delhi informed Medical Dialogues team, "  A sting operation conducted under PC&PNDT ,SED on 27/5/17 jointly with PNDT team from Sonepat ,Haryana for sex determination on a decoy patient. We have caught the culprits red handed and sealed one ultrasound machine at the clinic. Complaint has been filed by Sdm Defence Colony,Sh Neeraj Agarwal to SHO ,Nizammudin to file an FIR and action has been initiated under as per provisions of the act."

It is reported that the owner of the clinic was travelling out of town. Dr Satyajit further informed Medical Dialogues team that action is also going to follow against the owner of the clinic, a radiologist, as she did not intimate the official department about her leave of absence, which is mandatory as per the PNDT Act and rules.