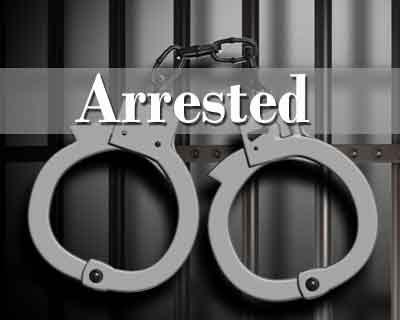 New Delhi: Seven Uttar Pradesh residents have been arrested on the charge of kidnapping a Delhi-based doctor and his compounder for ransom, police said. The duo has been rescued.
Ram Besh, 30, Rahul, 28, Chattar Pal, 27, Manish, 26, Mukesh, 24, Gaurav, 24 and Vipin, 19, were arrested from different places in Delhi, Haryana and Uttar Pradesh by Delhi Police in raids conducted on Sunday and Monday.
The police said eight of their accomplices were still absconding.
The accused had kidnapped Dr Vinod Kumar Verma and his compounder Ajay on the intervening night of September 12-13 a few km from their clinic in south Delhi's Jaitpur area.
"We filed a case on the complaint of Vinod's father Anand Kumar who received a ransom call for Rs 25 crore for the release of the duo. Sensing Anand's inability to pay, the kidnappers finally settled the deal at Rs 30 lakh," Joint Commissioner of Police R.P. Upadhyay said.
The officer said the victims were rescued on Sunday from a forested area in Uttar Pradesh.
"Two kidnappers were arrested from Uttar Pradesh, and on their tip-off the other accused were held from Gurgaon (Haryana) and Delhi," the officer said.
Manish, who was living in a rented accommodation near the doctor's clinic, along with his friends Mukesh, Gaurav and Rahul, planned the crime to make easy money.
"As planned, the accused chased the doctor's car on two motorcycles. They intentionally hit the car more than three times. When the doctor alighted from the car and entered into an argument with them, they injected him with a sedative to knock him unconscious. They forced the compounder to accompany them at gunpoint to Uttar Pradesh," the JCP said.
Read also: Doctor abducted for Rs 25 crore ransom, recovered after 5 days
0 comment(s) on New Delhi: Police arrested Seven for kidnapping doctor