New Delhi: Police unearth racket offering MBBS at Safdarjung for Rs 50 lakhs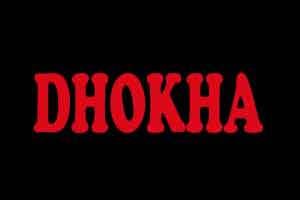 New Delhi: The Delhi police has begun its probe in a new racket whereby a few con-men in the capital were guaranteeing admission to MBBS seats at the 
Vardhman Mahavir Medical College and Safdarjung Hospital under the government quota for a price of Rs 50 lakhs. 
A case under section 120-B (criminal conspiracy) and 420 (cheating) of the IPC has been filed with crime branch police station in this regard.
The case was registered after the complaint of one Manoj Aggarwal, a homeopathic doctor hailing form Naraina, who had paid the above mentioned sum for the admission of his ward at the prestigious institute. They were then called to Safardjung Hospital, where they were made to fill the application form.
Deccan Herald
reports that the victim had made the payment to the people at the parking lot of the Hospital.
Obviously, no seat has been provided to his ward till date.
The victim reported that all this had started after he had received a bulk message on his phone from "DZ-JSSEDU." This was linked to one JSS International Education Services allegedly based out of Lakshmi Nagar. A man going by the name of Anil Kumar Rathore, who claimed himself to be a consultant of sorts told Aggarwal that he had a vast experience in Medical Admission.
"Out of my curiosity, I called on his mobile number and asked from where he got my mobile number. He replied that he can get my son's admission in MBBS," Aggarwal stated in his complaint.
Initially suspicious of Rathore, Aggarwal finally fell into the trap. "My son completed his class XII last year and was keen to get admission in MBBS. I asked him if he can get my son's admission in a government medical college," the complainant added.
Rathore assured that he would get it done in Vardhman Mahavir Medical College under NGOI quota.
Investigation is on, but no arrests have been made so far.