New Delhi: RML hospital gets a new Medical Superintendent in Dr Minakshi Bharadwaj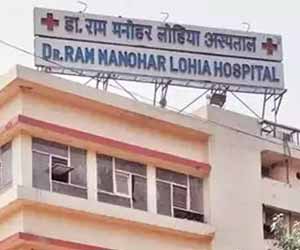 New Delhi:
With a recent set of orders, the Union Ministry of Health and Family welfare has appointed pathologist Dr Minakshi Bhardwaj as the Medical Superintendent of Ram Manohar Lohia Hospital
(
RML Hospital). Dr Bharadwaj replaces Dr VK Tiwari, a renowned plastic surgeon who has now been moved to Safdarjung Hospital.
Confirmation to these movements was recently made by a series of government orders issued by the CHS division of the Ministry of Health and Family Welfare.
On October 11, 2019, the first order announced the transfer of Dr VK Tiwari
With the approval of the Competent Authority and in pursuance of Department of Personnel & Training's Gazette Notification No. G.S.R. 267 (E) dated 11th August, 2018 regarding amendment of FR 56 (bb), this Ministry,s Office Memorandum No.A.l2O34 l4/2018-CHS.V dated 13th August, 201g followed by central Health Service (Amendment) Rules, 2ol9, Dr. V.K. Tiwari, consultant & Medical superintendent, Dr. RML Hospitai is hereby transferred to Safdarjung Hospital to a non-administrative post against an existing vacancy in Department of Plastic Surgery for work in clinical, patient care and teaching as per the option exercised by him, w.e.t 12.10.2019 and until further orders.
Soon after, on October 13, 2019 anohter order announced the appointment of Dr Bharadwaj to the post of MS, RML Hospital
With the approval of the competent Authority, Dr.(Smt) Minakshi Bhardwaj, consultant (pathology) belonging to the non-teaching sub-cadre of CHS is hereby posted as medical superintendent at Dr. RML hospital with immediate effect and until further orders.

2. charge assumption report in respect of the above officer may be obtained and sent to this ministry in due course.
RML hospital found in 1932, is one of the oldest hospitals in the capital and currently has the capacity of more than 1400 beds. Earlier this year the Union Health Ministry gave permission to the Centre-run Ram Manohar Lohia Hospital to start an MBBS course with 100 medical seats for the academic session 2019-20.
Read Also: Delhi now has 1250 MBBS seats- RML Hospital gets nod to start UG Medical college with 100 seats in 2019-20