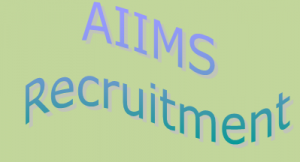 New Delhi: A number of posts of doctors and faculties in reserved category are lying vacant in AIIMS due to a number of reasons, Health Minister JP Nadda said.
As many as 24-SC, 11-ST and 49-OBC posts of Assistant Professors and Lecturers in Nursing are vacant. In the category of Senior Residents, 18-SC, 38-ST and 72-OBC posts, while 43-SC, 22-ST and 52-OBC posts of Junior Residents are lying vacant in the institute, Nadda said in a written reply to Lok Sabha.
"The posts of faculties and doctors are unfilled due to non-joining of selected candidates, unsuitability, unavailability, resignations and retirements. Filling up of posts is a continuous process and various steps including special recruitment drives for filling up of reserved posts are undertaken," the minister said.
Representations alleging discrimination and violation of reservation in faculty selections are received from faculties as well as other forums.
The same are examined in light of the extant rules, regulation, instructions, orders on the subject and action taken thereon, he said. HC SMJ
0 comment(s) on New Delhi: Several reserved posts lying vacant in AIIMS