New nurses appointed to thrust forward Assam Health sector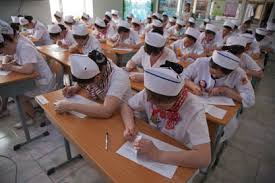 In a bid to expand coverage of health services in the state, Assam Chief Minister Sarbananda Sonowal distributed engagement letters to 706 staff nurses under Nation Health Mission in a programme.
Speaking on the occasion, Sonowal stressed on the need to impart quality training to the nursing students so that the state can produce best nurses in the country. Sonowal lauded the initiatives of the health department to strengthen health infrastructure and increasing man-power to cover the uncovered areas and said the government of Assam is striving hard to ensure best medical service in the state.
Stating that nursing service is one of the most revered professions in the world, the Chief Minister urged the new recruits to render service with sincerity and integrity to earn good will and to develop a congenial health environment in the state.
Sonowal further said, nursing service has tremendous demand worldwide and the government of Assam will work on tapping this potential to generate more and more nursing graduates by increasing training facilities.
State health minister Himanta Biswa Sarma in his speech said the government will bring revolutionary changes in the nursing service by constructing new nursing training schools, providing regular stipend, introducing courses on english language speaking and computer application skills in the nursing curriculum.
Stating that Assam alone requires 10,000 nursing graduates in the coming years to meet the ever increasing demand, the health minister said the state health department intends to impart nursing training to 25,000 aspirants in next few years.
He also said the staff nurses engaged under NHM will get priority in regular government recruitment. Sarma further said during the current financial year, the state government will construct three new medical colleges in Lakhimpur, Dhemaji and Nagaon districts with an investment of Rs 240 crores each. Similarly, the government will construct six 200 beded district hospitals in the newly created districts and 62 model hospitals. Another 60 public health centres and 1,000 sub-centres will also be constructed by the health department in the coming years, Sarma said.