Newborn dies during delivery: Telangana PHC Staff charged with alleged Medical negligence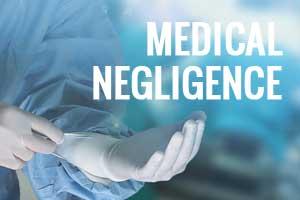 Based on a complaint from the woman's husband alleging medical negligence, police have registered a case.
Hyderabad: Two staff members of a primary health centre, who performed a delivery without the presence of a doctor, have been charged with medical negligence as the baby died, police said Friday.
The incident took place in Nizamabad district of Telangana.
Based on a complaint from the woman's husband, police have registered a case.
Read Also: Ectopic Pregnancy: State Forum overturns district forum order, absolves doctor of Medical Negligence
Medical Dialogues had recently reported about another case where National Consumer Disputes Redressal Forum has dismissed the complaint on the ground of that there was no negligence on the part of the doctor in providing treatment to a patient during delivery.
The patient underwent a normal delivery and gave birth to a male child. However, the placenta did not come out so the doctor first administered an injection and the Treating Doctor then pressed the stomach of the Patient with great force and only on account of the excessive pressure administered, that the placenta along-with uterus had come out.


The Patient's condition however deteriorated. Dr Hooda was called to see the Patient and when the said doctor saw the condition of the patient, she immediately advised the complainant to take her to PGI Rohtak. Then Complainant immediately took the Patient to PGI Rohtak and despite their best efforts, the doctors at PGI could not save the life of the patient.

The complainant approached the police station to file an FIR against the doctor. The application was then sent to PGI Rohtak to constitute a Board of Doctors for giving opinion on the matter. After obtaining the doctors' opinion, the application was moved to the SP Head Quarter Rohtak and it was a prima facie case under Section 304-A, IPC and an FIR was registered against the treating doctor.


Read Also: Medical complications cannot always lead to the inference of medical negligence: NCDRC relief to Doctor