India at a healthcare crisis : Hospitals run out of oxygen, beds, drugs and Mental strength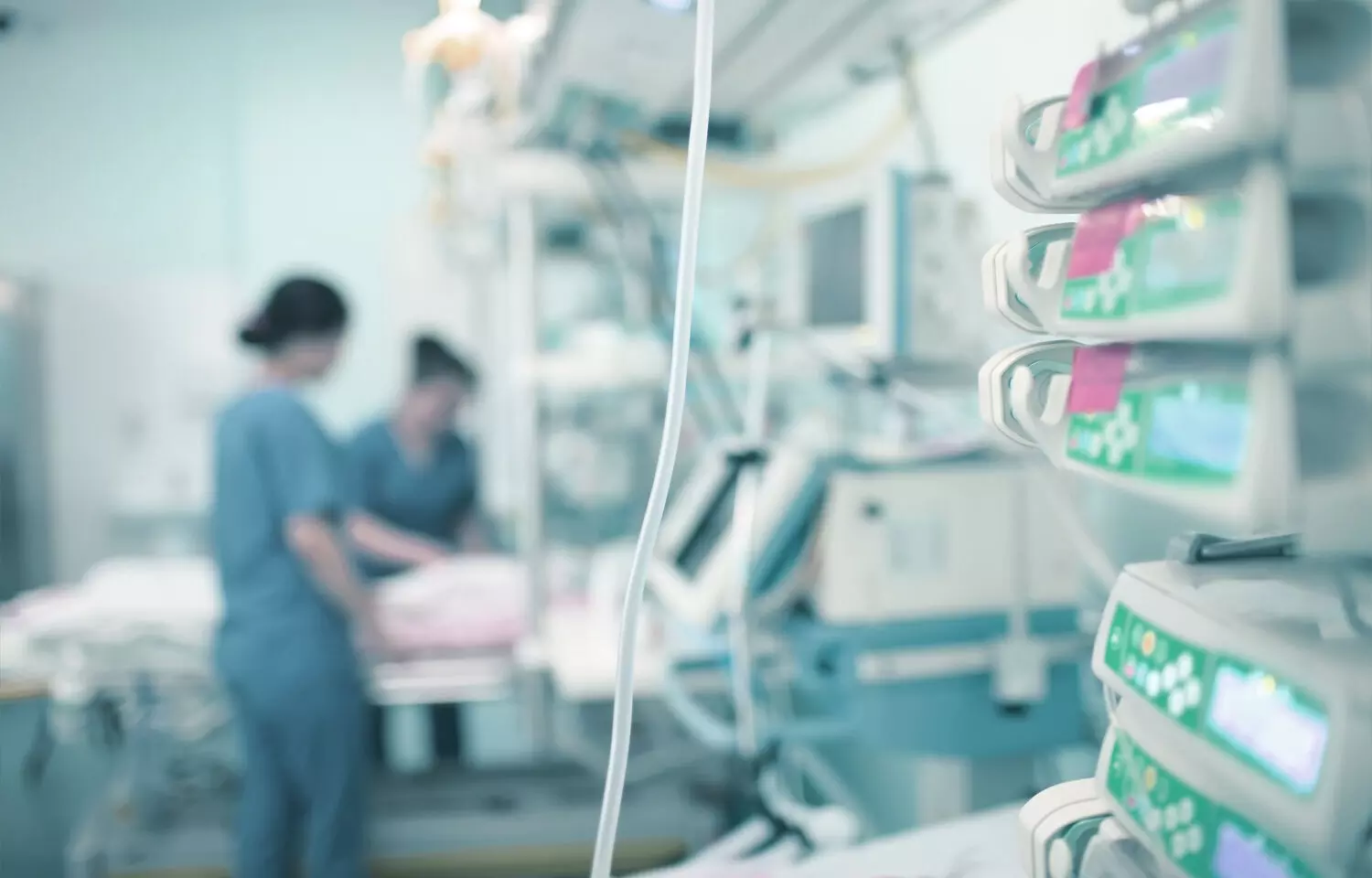 New Delhi: Registering 2 lakh covid infections in a single day, the 2nd wave of the tsunami of covid-19 has caught India totally off its guard. The sharp spike has dwarfed the case count during the peak of the first wave when the country registered around one lakh cases. India has surpassed Brazil to become the second worst-hit country from Covid-19. With more than 13 lakh active cases and over 1000 deaths in a single day, the country has woken up to a grim reality of today's time: a totally inundated health infrastructure.

Reports of hospitals helplessly turning away critically ill patients owing to shortage of oxygen, ICU beds, and drugs like Remdesivir and Tocilizumab, are pouring in from all corners of the country. More and more state governments are rushing in to impose restrictions to provide respite to the healthcare infrastructure which is crumbling under the monstrous resurgence of the pandemic in India.
With epidemiological models projecting no respite in near future, the much anticipated 2nd wave has strained the health care facilities of cities like Mumbai, Delhi, Pune and Ahmedabad, with other states like Punjab, West Bengal, Chattisgarh, Karnataka, and Rajasthan fast catching up. A pan-India trend of an upward surge in test positivity rate means a swelling burden of critical patients stretching the medical resources beyond capacity.
As the virus sweeps the country, many states have red-flagged the acute shortage in supplies of life-saving medical oxygen and ventilators leading to panic amongst patients, families and the hospitals. The grim visuals of critical patients waiting outside hospitals in need of ICU beds are becoming more common with ICU beds count remaining unsatisfactory in many cities.
Maharashtra recently approached the neighboring states for medical oxygen supply which was denied owing to the rising demand in those states. Chief minister Uddhav Thackeray urged the central government to extend help in securing oxygen supply using Air Force planes. Maharashtra health minister has claimed that while the plants in the state are producing 1200 metric tonnes of oxygen per day, the entire stock is being used and the demand is expected to go up to 1500 to 1600 metric tonnes per day. Similar scenes are being played in other states like Madya Pradesh, Gujrat, Karnataka and Rajasthan staring at an increasing gap between demand and supply of medical oxygen.
War-footing the process of increasing ICU beds in the city Lucknow has been dwarfed by an exponential rise in patients needing hospitalization. Of the 3649 beds in the city's covid hospitals, 574 beds have ICU/ventilator. With an average of 2000 cases daily out of which 5-7% require ICU, the situation Is rapidly deteriorating.
The social media circle of the national capital is abuzz with SOS messages from distressed users looking for plasma donors, hospital beds, and antiviral drug Remdesivir. The state government's claim of sufficient bed availability fails to stand the ground as some claim that the situation at hand is grim. As the cases explode in Delhi at a test positivity rate of 16%, the hospitals are fast running out of beds and hence turning away a number of critical patients.
There are reports of people shelling out huge sums in the black market to buy Remdesivir, an injectable anti-viral that prevents the replication of the virus. According to an estimate, Maharashtra now needs 40,000-50,000 Remdesivir vials daily, as compared to a peak requirement of 30,000 a day last year. Many states are grappling with the shortage of Remdesivir claiming that most of the production of this drug is being diverted to Maharashtra.
Notably, the WHO's solidarity therapeutic trials last year found no evidence of the drug improving outcomes in COVID-19 patients in terms of mortality, initiation of ventilation, and duration of hospital stay. However, there are experts who believe that the drug works to some extent against the SARS-CoV-2 virus.
" Around 70% of the total production is diverted towards Maharashtra. The remaining 30% is distributed to other states. If we need 7000 vials, we get only 15,00-2000," a food and drug inspector in MP told The Indian Express.
Moreover, the people are now resorting to hoarding and black marketing the "drug of hope" in covid leading to artificial shortage and illicit sale at jacked-up prices.
Further, more and more states are pointing at the COVID-19 vaccine crunch partly due to the short supply of raw materials from the international market which is diverting resources to cater to domestic needs. The cocktail of vaccine shortage and vaccine hesitancy owing to reported cases of rare blood clots in vaccinated individuals is adding to the woes of the system looking at a rapid inoculation of a large population to ease the burden on the healthcare industry on the verge of collapse.
The hospitals are clearly short-staffed and overburdened while at the same time grappling with rising cases of " breakthrough COVID" and reinfections in fully vaccinated healthcare workers.
The government is putting in all its efforts to ramp up vaccination drive among the eligible individuals but it may take another few months to fully vaccinate a sizable population and reap its benefits in terms of reduced hospitalization and mortality. Till then….Mask up India.