Poor Oral Health Linked to COVID-19 Severity: PGIMER Study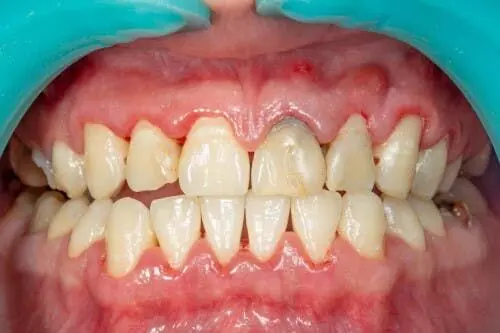 A study conducted by PGIMER has found a link between periodontal disease and covid outcomes.
Chandigarh: Periodontal disturbances (a severe form of gum disease) are directly linked to the severity of the COVID-19 infection, according to the findings of a team od researchers from the Post Graduate Institute of Medical Education and Research, Chandigarh.

The study, which was conducted under the able guidance of Dr Ashish Bhalla, Department of Internal Medicine, PGIMER, Dr Mini P Singh, Department of Virology, and Dr Shipra Gupta, Oral Health Sciences Centre, aimed to investigate a possible link between patients with periodontitis and their covid outcomes. Periodontitis is an advanced form of inflammation of the gums which leads to severe bone loss in its final stages. It is one of the most common type of oral disease seen, in the Indian population, especially.
The study included 82 COVID patients who either reported to the Communicable-Diseases ward or were admitted to the hospital between 15 January and 20 February, 2021. According to the study, patients suffering from Covid and periodontal disease were more likely to be admitted to a hospital as compared to those, who did not. Researchers also discovered a significant association between periodontal disease and oxygen requirement in Covid patients.
"Higher severity of periodontitis led to 7.45 odds of requiring assisted ventilation, 36.52 odds of hospital admission, 14.58 odds of being deceased and 4.42 odds of Covid-related pneumonia," the study stated.
Researchers concluded that poorer periodontal disease outcome measures might imply a worse Covid-related prognosis. "Based on this finding, it will thus be justified to state that patients with periodontal disease seem to have a poorer chance of survival when compared to those without this ailment," read the study.
Adding to the results of the study, the researchers further highlighted that assessment of the periodontal status of individuals might possibly aid in the identification of potential risk groups during the pandemic, along with reinforcing the need to maintain oral hygiene and seeking periodontal care.
Article Source :
With inputs from Tribune India