360 seats up for grabs in AIIMS INI CET January 2022 Open Round counselling, Details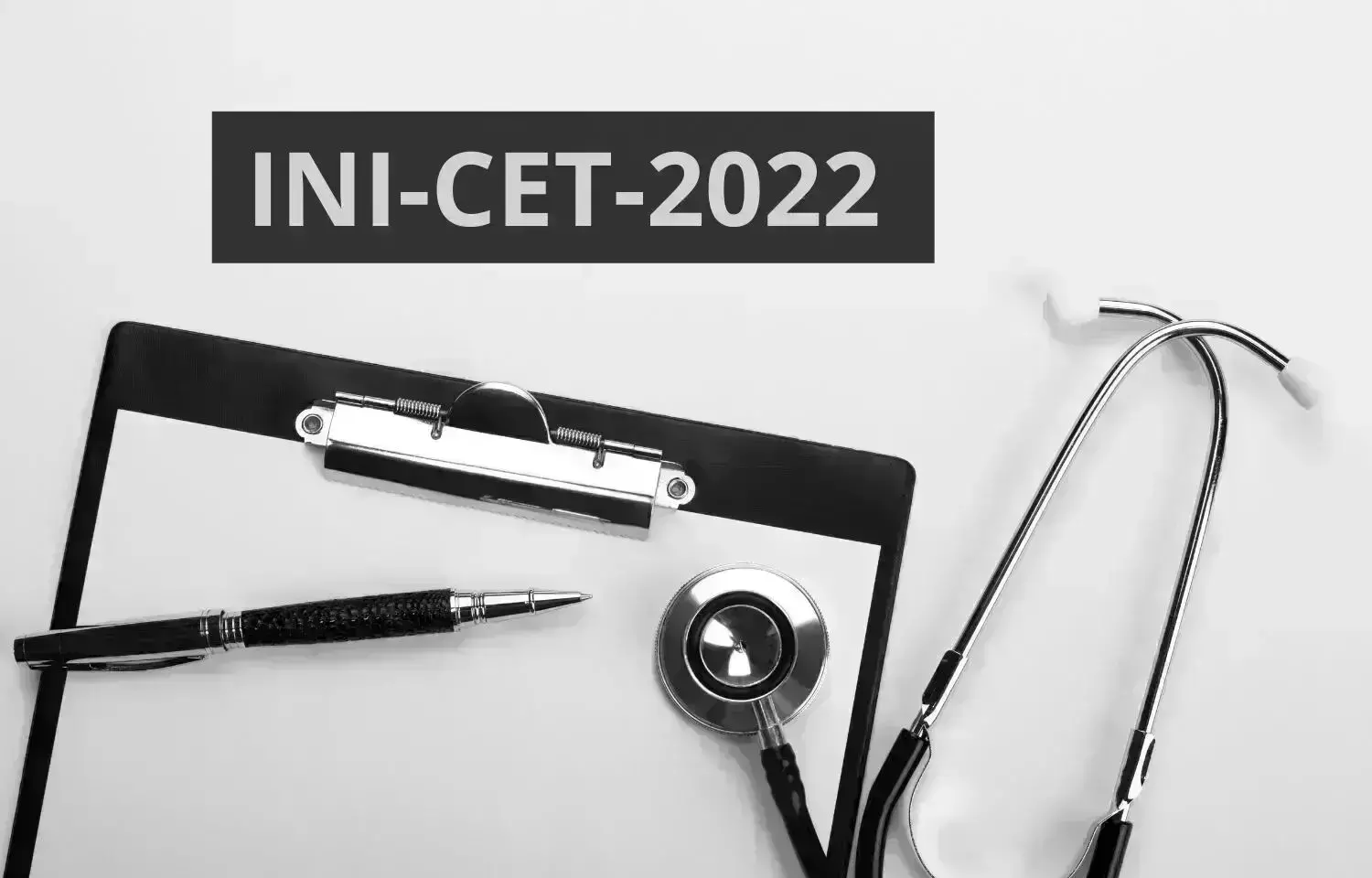 New Delhi : Through a recent notification, the All India Institute of Medical Sciences (AIIMS) has released the final vacant seat position for the Open Round of seat allocation for INI-CET Jan 2022 session.
Via the Institute of National Importance Combined Entrance Test (INI-CET) January 2022, the admissions will be conducted into MD/MS/M.Ch.(6years)/DM(6years)/MDS seats of AIIMS, New Delhi, JIPMER Puducherry, NIMHANS Bengaluru, PGIMER Chandigarh & SCTIMST Trivandrum and other AIIMS (Bhopal, Bhubaneswar, Jodhpur, Nagpur, Patna, Raipur & Rishikesh, etc.) for January 2022 session.
According to the seat position released on the official website of AIIMS, there is a total of 360 PG medical seats including seats for sponsored, foreign national and OCI candidates available for the open round counselling of INICET 2022 session.
AIIMS New Delhi has 41 seats left for candidates. AIIMS Jodhpur has 38 seats. AIIMS Bhubaneswar and Raipur each have 31 seats for open round. Bhopal has 23, Nagpur has 10, Patna has 26, Rishikesh 29, Bhatinda 19 and AIIMS Bibinagar has 9 seats.
JIPMER has 27 seats left, NIMHANS has 5, PGIMER 10 and SCTIMST has only 1 seat for open round.
Meanwhile for sponsored candidates, AIIMS Delhi has 31, RIshikesh has 19, JIPMER has 4, PGIMER has 5 seats and SCTIMST has 1 seat.
| | | | | | | | | | |
| --- | --- | --- | --- | --- | --- | --- | --- | --- | --- |
| S.No. | Institutions | Total | UR | OBC | SC | ST | EWS | PwBD | RA |
| 1 | AIIMS, New Delhi | 41 | 14 | 10 | 7 | 3 | 7 | 5 | 0 |
| 2 | AIIMS, Bhopal | 23 | 6 | 9 | 3 | 3 | 2 | 3 | 0 |
| 3 | AIIMS, Bhubaneswar | 31 | 11 | 8 | 5 | 3 | 4 | 3 | 0 |
| 4 | AIIMS, Jodhpur | 38 | 17 | 11 | 5 | 2 | 3 | 5 | 0 |
| 5 | AIIMS Nagpur | 10 | 3 | 2 | 2 | 1 | 2 | 2 | 0 |
| 6 | AIIMS, Patna | 26 | 11 | 7 | 4 | 2 | 2 | 0 | 0 |
| 7 | AIIMS, Raipur | 31 | 10 | 7 | 6 | 4 | 4 | 4 | 0 |
| 8 | AIIMS, Rishikesh | 29 | 15 | 7 | 7 | 0 | 0 | 2 | 0 |
| 9 | AIIMS, Bibinagar | 9 | 5 | 3 | 0 | 0 | 1 | 1 | 0 |
| 10 | AIIMS, Bathinda | 19 | 8 | 6 | 4 | 0 | 1 | 3 | 0 |
| 11 | JIPMER Puducherry | 27 | * | * | * | * | * | * | * |
| 12 | NIMHANS Bengaluru | 5 | 3 | 1 | 0 | 1 | 0 | 0 | 0 |
| 13 | PGIMER Chandigarh | 10 | 4 | 3 | 2 | 1 | 0 | 0 | 0 |
| 14 | SCTIMST Trivandrum | 1 | 1 | 0 | 0 | 0 | 0 | 0 | 0 |
| | G. Total | 300 | 108 | 74 | 45 | 20 | 26 | 28 | 0 |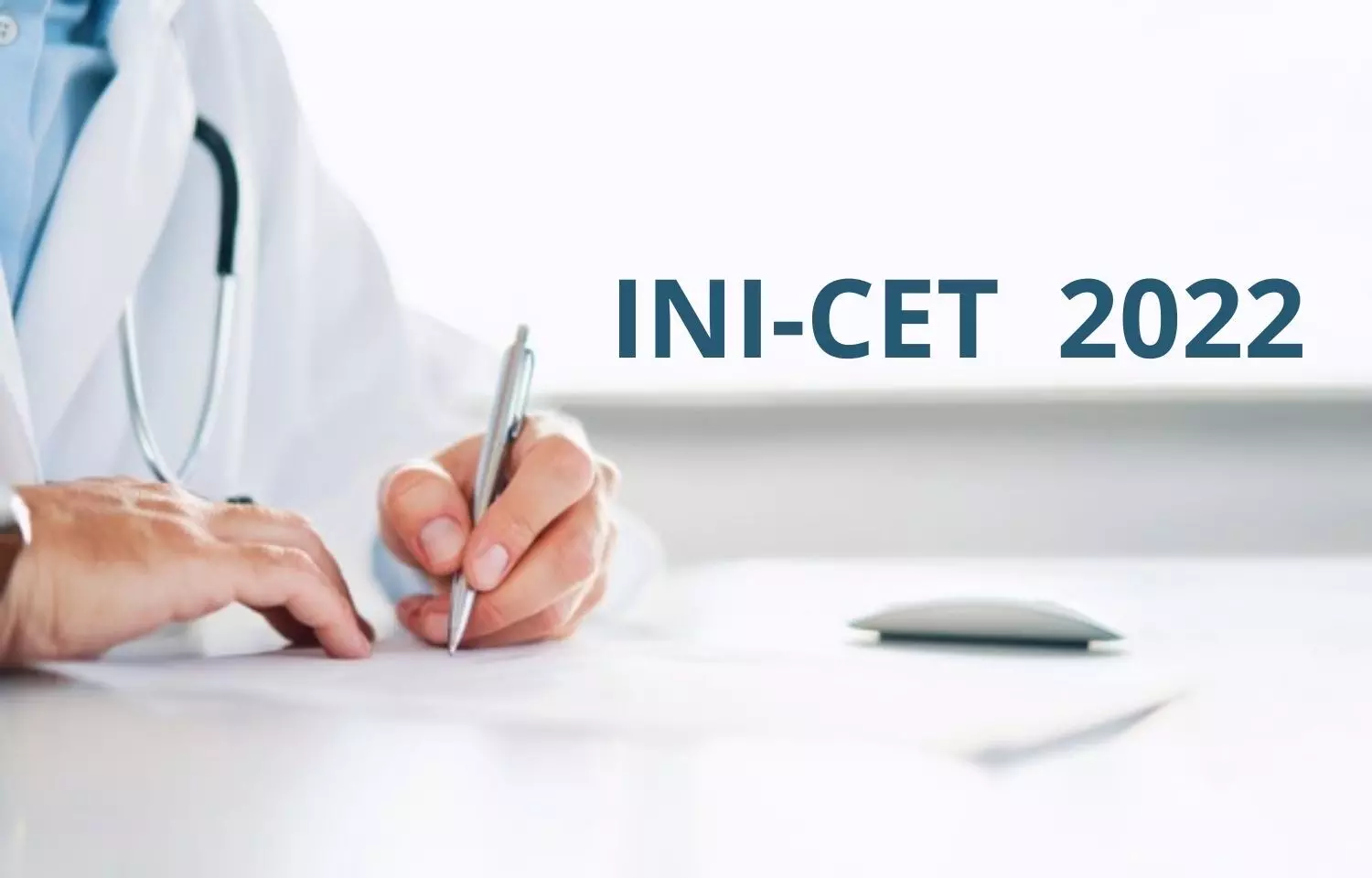 Also Read:AIIMS INI CET 2022: 117 seats tentatively available for open round counselling

Sponsored/Foriegn National/OCI
| | | |
| --- | --- | --- |
| S.no | Institute name | Total number of seats |
| 1 | AIIMS New Delhi | 31 |
| 2 | AIIMS RIshikesh | 19 |
| 3 | JIPMER Puducherry | 04 |
| 4 | PGIMER Chandigarh | 05 |
| 5 | SCTIMST Trivandrum | 1 |
To View the official notice , click here :