AIIMS BSc Nursing 2020: Status of final registration postponed; Details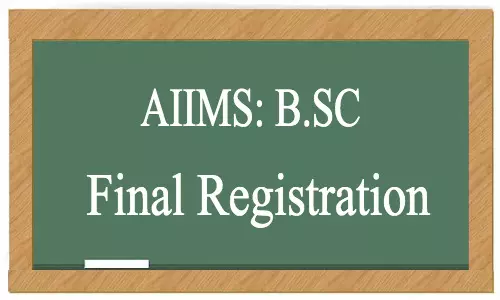 New Delhi: Through a recent notice, the All India Institute of Medical Sciences (AIIMS) has informed about the postponed the status of final registration of BSc nursing, BSc Post basic and other allied paramedical courses 2020 session.
The notice issued to this effect clearly states:
In view of the developing situation related to COVID-19 outbreak and lockdown, the status of Final Registration of B.Sc (H) Nursing schedule for 22 nd April 2020 and B.Sc Nursing (Post-Basic)/B.Sc Paramedical courses scheduled for 24th April 2020 stands postponed.
The revised date will be notified in due course of time.
Please visit the website www.aiimsexams.org as all Important Notices/Corrigendum/ Addendum /Updates etc. will only be uploaded on the website.
https://medicaldialogues.in/pdf_upload/pdf_upload-127472.pdf