AIIMS declares results of PhD Entrance Exam July 2020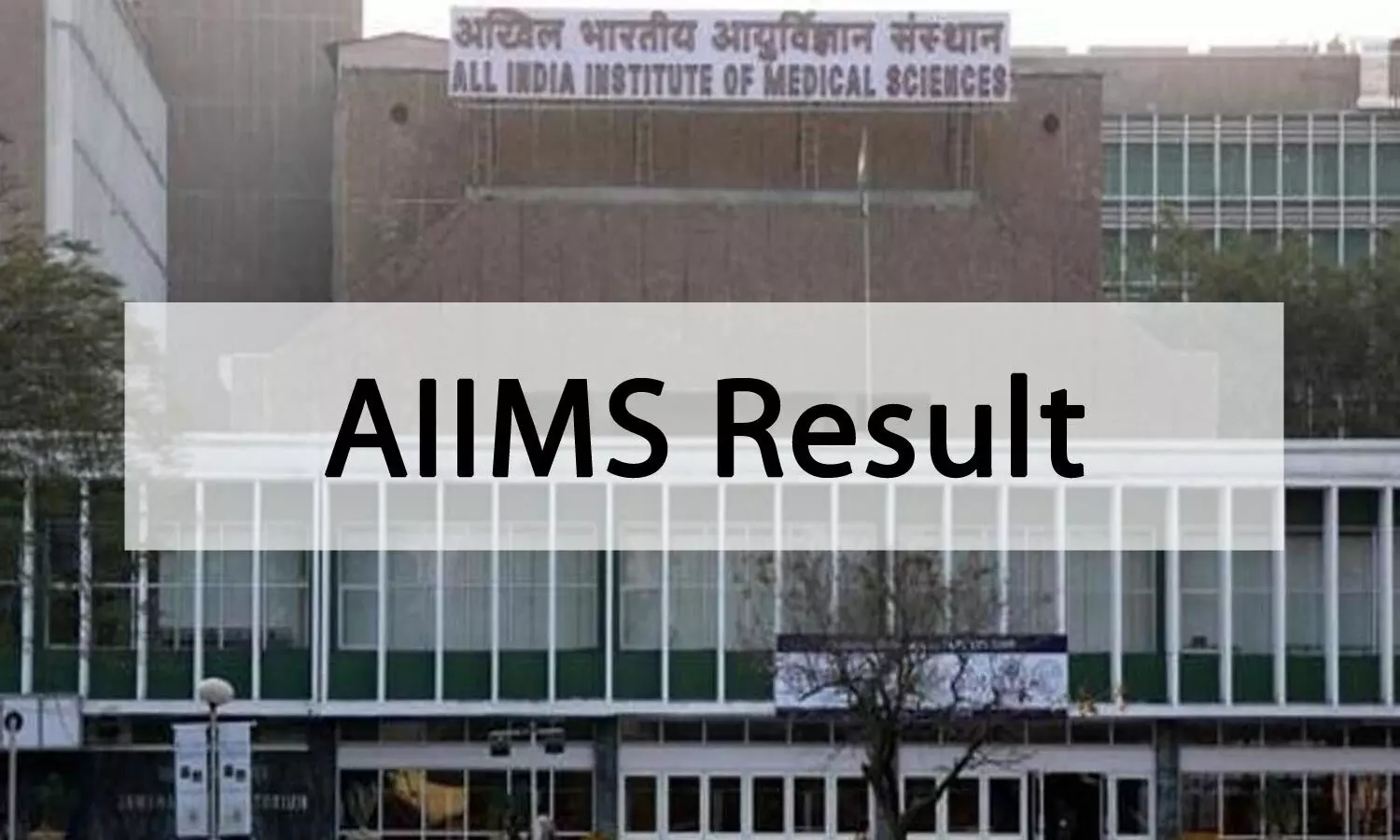 New Delhi: The All India Institute of Medical Sciences (AIIMS) has released the results of PhD Entrance Examination (Stage I & Stage II with Special Weightage) July, 2020 Session
The following candidates who have qualified in the Ph.D. Programme Entrance Examination [Stage-I & II with Special Weightage, as applicable (Please refer Prospectus for details)] held on Friday, the 21st August, 2020 are required to appear for Departmental Clinical / Practical / Lab. Based Assessment (Stage-III) through Video Conferencing mode only on the date & time as indicated below each department:
To view the results, click on the link given below:
Important
As approved by the competent authority candidates declared successful after Stage III will be eligible to choose any project available in the concerned Department for which the PhD seat has been advertised in this session. Candidates WITHOUT Fellowship shall NOT be eligible for seats for which Fellowship is mandatory. However candidates WITH Fellowship shall be eligible for ALL seats in the concerned Department.

The above candidates are required to upload the scanned copies of the following certificates/documents (as applicable) on AIIMS website (www.aiimsexams.org) through My Page using their credentials for login:
1) Date of Birth Certificate
2) Graduation Certificate
3) Graduation Mark Sheet
4) Post-graduation certificate
5) Post-graduation Mark Sheet
6) No Objection Certificate, if required
7) Experience Certificate, if any
8) *Any other certificate / document as mentioned in the Prospectus
* Candidates are required to upload documentary evidence of sanction of Govt. Fellowship (Stipend/Grant etc.) in his/her name for considering eligibility in those seats where own Fellowship is mandatory.
The facility for uploading certificates / documents will be available from Wednesday, 26th August, 2020 – onwards. The last date for uploading of above mention Certificates/ Documents will be Friday, 28th August, 2020 upto 10:00 A.M. No hard copies / photocopies of the certificates/documents are required to be sent to the Examination Section, AIIMS, New Delhi. In case the documents are not uploaded by 10.00 A.M. on Friday, 28th August, 2020, the candidature will be considered as cancelled / withdrawn and no communication will be entertained in this regard. Therefore candidates, in their own interest are requested not to wait till the last moment to upload the necessary certificates / documents.
All original certificates/documents will be verified at the time of Joining. Candidature shall be cancelled, if found incorrect at any stage.
Candidates must be prepared to be available online on the day of Departmental Assessment till completion of State-III Departmental Assessment (online mode).
All candidates are also required to note that selection/outcome of the Examination is subject to fulfillment of eligibility and other requirement as mentioned in the Prospectus.
For more details, log on to the official website of AIIMS: